News
Thinking About Getting a Womens Felt Hat?
There's always been something about hats – they add a certain finishing touch to any outfit. But nothing quite matches the classic elegance, timeless appeal, and versatile nature of the women's felt hat. Whether you're a hat enthusiast or simply looking to up your style quotient, there's no denying the widespread love for this accessory. In this blog, we explore what makes women's felt hats so popular and why you should definitely consider adding them to your wardrobe!
Variety of styles
One of the biggest reasons for the popularity of women's felt hats is the sheer variety of styles and designs they come in. From fedoras and floppy hats to berets and cloches, there's a felt hat for every taste and occasion. What's more, the texture and thickness of felt fabric give these hats a distinct look that sets them apart from other headwear. Whether you're looking for a casual, everyday hat or a formal accessory for a special occasion, a felt hat is sure to satisfy.
Timeless appeal
Another reason why women love felt hats is their timeless appeal. While fashion trends may come and go, the felt hat has stood the test of time and remains a classic accessory that never goes out of style. This is why many women invest in high-quality felt hats that can last for years and still look chic and relevant. In fact, felt hats are often associated with sophistication and elegance, making them the perfect accessory for a polished and put-together look.
Versatility with outfits
One of the great things about felt hats is their versatility when it comes to styling with outfits. Whether you're pairing them with a vintage-inspired dress or rocking them with a modern, edgy outfit, felt hats add a unique touch of personality to any ensemble. They can also be dressed up or down depending on the occasion, making them a versatile accessory to have in your wardrobe. So if you're looking to switch up your style or experiment with new outfit combinations, a felt hat is definitely worth considering.
Suitable for all seasons
While some accessories are only suitable for certain seasons, felt hats are relevant all year round. During colder months, felt hats provide warmth and protection from the elements, while in warmer weather, they keep the sun off your face and add a stylish touch to your summer outfits. And with the ability to choose different colors and styles, it's easy to find a felt hat that fits seamlessly with any season.
Eco-friendly and sustainable
Finally, many women love felt hats for their eco-friendly and sustainable properties. Most felt hats are made from wool, which is a natural and renewable resource that can be sourced ethically and sustainably. Unlike synthetic materials, wool is biodegradable and doesn't harm the environment when it's disposed of. So not only are felt hats stylish and versatile, but they're also an eco-conscious addition to your wardrobe.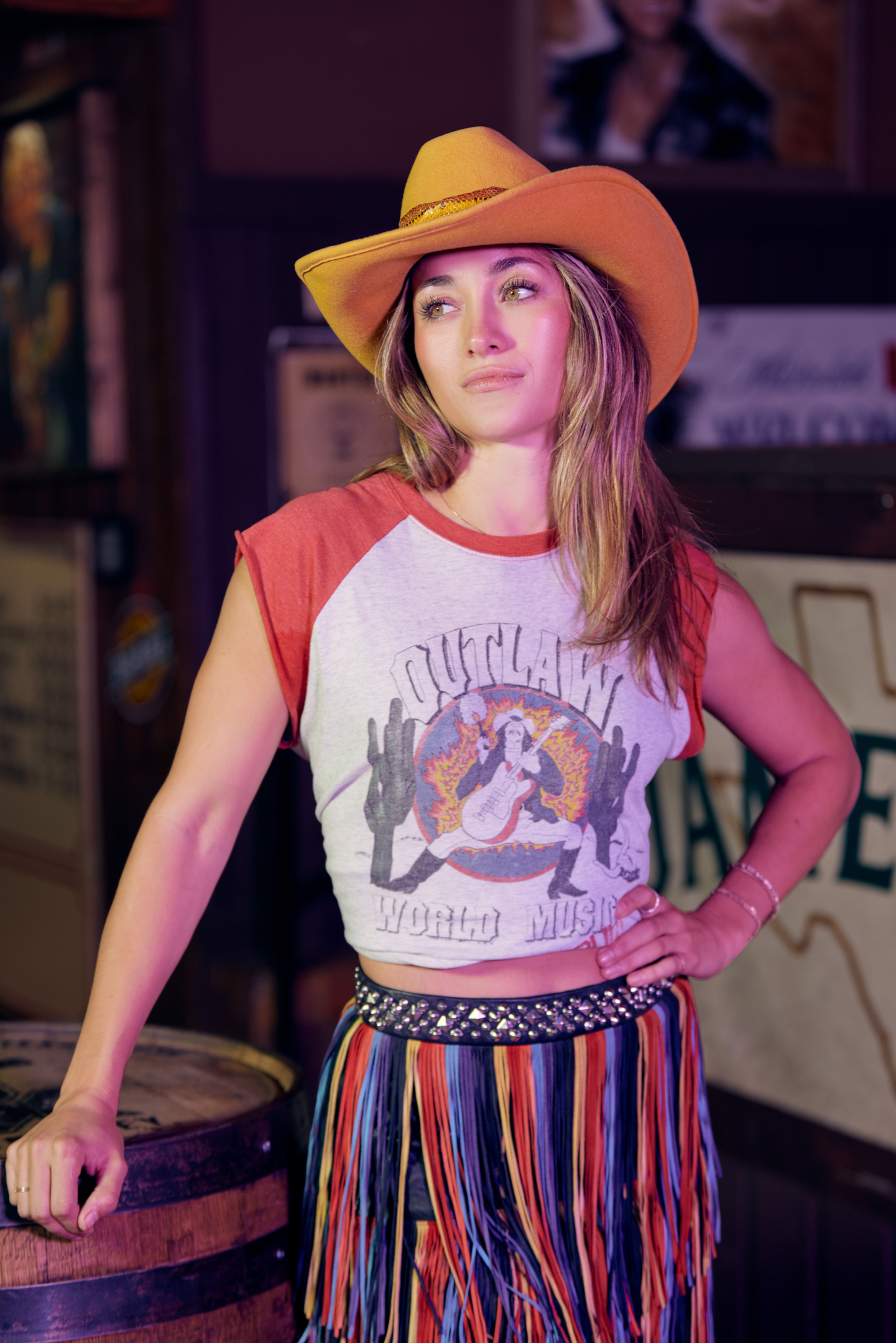 "Trendy Outfits to Pair with Felt Hats for Women"
Felt hats have been a go-to accessory for fashion-conscious women for decades. They're versatile, stylish, and perfect for any season. If you're looking to up your game in the hat department, then felt hats are an excellent addition to your wardrobe. Whether it's a floppy wool hat or a structured fedora, a felt hat can provide endless outfit options just with a single accessory.
In this article, we'll discuss some trendy outfits that you can pair with your favorite felt hat to enhance your fashion sense.
Cropped Jeans and Shirt
One of the best ways to channel a bohemian-inspired look is by pairing a felt hat with a pair of fitted, cropped jeans and a simple white tee. You can elevate the look by adding a pair of boots, a small cross-body bag, and some delicate jewelry. This look is ideal for any casual occasion, whether it's a lazy weekend brunch or a day out running errands.
Midi Skirt and Sweater
A felt hat can easily add sophistication to any outfit. Pair it with a midi skirt and a cozy sweater, and you'll have a perfect look for a chic, cozy winter day. This combination is trendy and refined, and you can accessorize with a pair of booties and a statement necklace to add some spark to the look.
Maxi Floral Dress and Leather Jacket
If you're looking for a more elegant but edgy look, consider pairing your felt hat with a maxi floral dress and a black leather jacket. This combination looks fantastic, especially when you add ankle boots and some dainty jewelry. You can wear this outfit to a semi-formal event, like a dinner party or an art gallery opening.
High-Waisted Jeans and Blouse
A felt hat can add some excellent contrast to your outfit by pairing it with high-waisted jeans and a tucked in blouse. You can add an extra layer, like a long cardigan or a denim jacket, to make it more interesting. This combination is perfect for a casual date, a night out with friends, or any other event where you want to look stylish without appearing too overdressed.
Flared Pants and Flowy Top
If you're looking for a more 70s-inspired look, pair your felt hat with a pair of high-waisted flared pants and a flowy top. The combination is funky and cool, and adding cowboy boots will take it to the next level. This look is perfect for music festivals, weekend parties, and outdoor events.
In conclusion, felt hats are an excellent addition to your wardrobe as they are such versatile accessories. Thanks to their timeless appeal, they work with almost any outfit and season. From bohemian street style to chic casual looks, a felt hat can pair with almost anything in your closet. We hope this article helps you to discover some trendy outfits that you can match with your beloved felt hat to elevate your fashion style.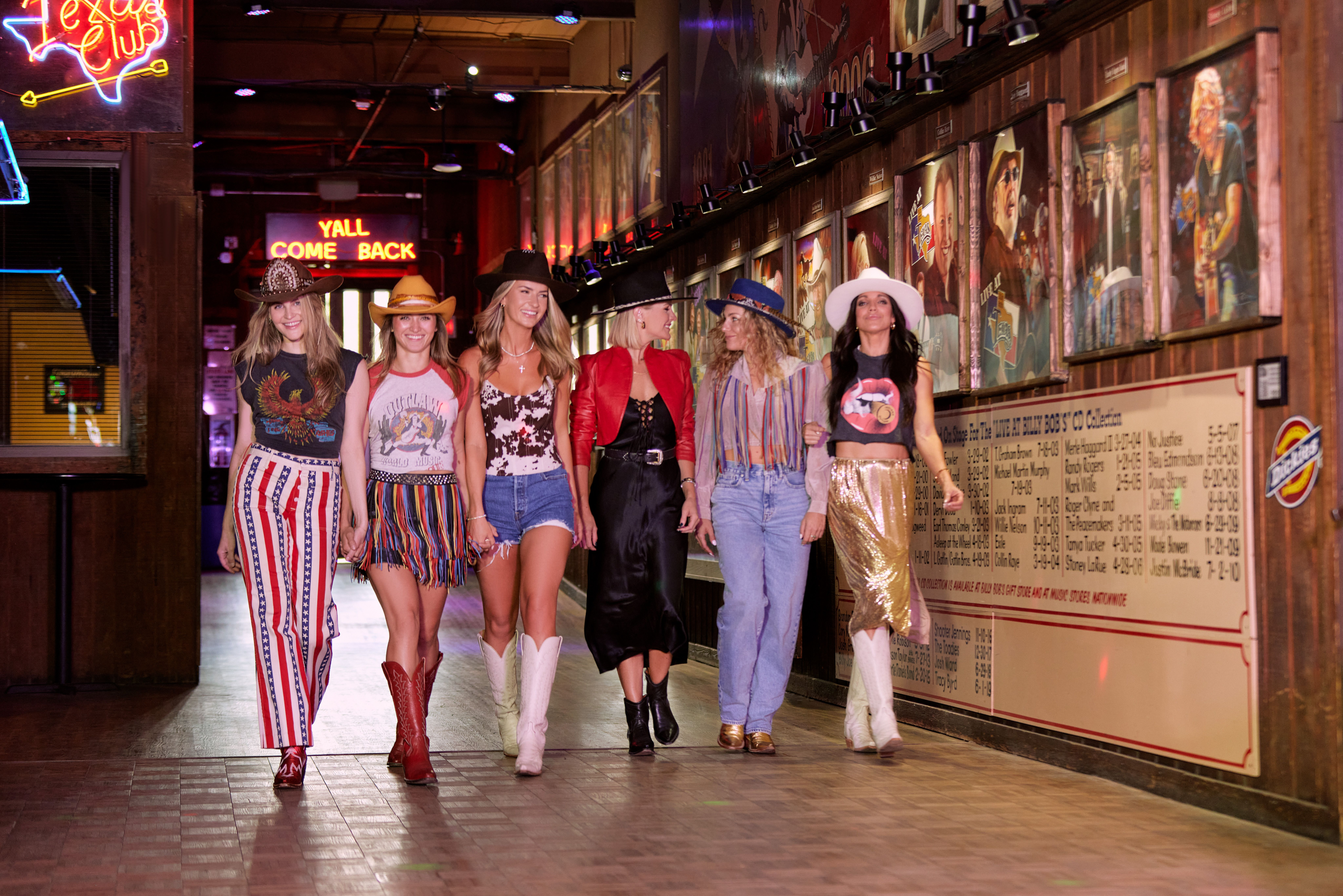 Different Types of Women Felt Hats:
Felt hats have been around for centuries and are an essential accessory in any lady's wardrobe. They are stylish and versatile enough to match any outfit. Felt hats are made from a soft and malleable material, which makes them great for shaping and molding according to need. This allows different styles to exist. Below, we will look at different types of women felt hats and their unique features.
Cloche hats
The cloche hat was wildly popular in the 1920s. For context, this was the jazz age and the era of flapper fashion. A cloche hat is close-fitting and usually has a bell shape. It normally has a wide ribbon around the base and rests low on the forehead. Cloche hats are made in a wide range of colors, from neutral to bold hues.
Wide-brimmed hats
Wide-brimmed hats are glamorous and dramatic. They are perfect for a beach day because they protect the nose and eyes from the sun. They come in a variety of colors but are commonly seen in earthy tones, blacks, and browns. Wide-brimmed hats are floppy, and the wide brim allows it to lay flat against the head in high wind conditions.
Bowler hats
Bowler hats come from the Victorian era and are renowned for their classic and timeless style. They peaked in popularity in the late 19th to early 20th century. Even though these hats are not as popular as the other styles on our list, they still make a statement. Bowler hats have a quirky, masculine feel that contrasts well with dressy, feminine outfits.
Berets
Berets were initially known as the headwear for military personal. But since then, they have become a fashionable item in women's fashion. They are knitted, soft, and flat-topped. They come in many colors, but most people associate them with the classic black beret. They are timeless, elegant, and comfortable.
Fedora hats
A Fedora hat is a classic style that has become more popular in recent years. These hats have an unstrutured, soft material that is easy to dress up or down. They have a creased crown and feature a pinched front. They usually come in neutral colors like beige, black, or brown. A fedora hat is a must-have in every woman's wardrobe, especially for weekends.
In conclusion, the choice of a felt hat is a matter of preference. Explore the different styles, and choose the one that complements your style or enhances your outfit. It is crucial to take care of felt hats because they can look worn-out and frayed quickly. Always store them in a clean, dry space and reshape them occasionally. With the right hat, you're sure to look confident and fashionable regardless of the season.
Topped Hats
Ladies if you're looking for quality and durable felt hats, then Topped Hats has the perfect solution for you! With the winter season quickly approaching, they have a large variety of stylish and unique hats to choose from to keep your head warm and make a fashion statement. Their classic designs come in multiple shapes and colors that are sure to fit any style.

Conclusion
In summary, women's felt hats are a much-loved accessory for many reasons. They come in a variety of styles, deliver timeless appeal, offer versatility with outfits, are suitable for all seasons and are eco-friendly and sustainable. So whether you're dressing up for a special occasion or simply looking for a stylish way to elevate your everyday outfits, a felt hat is definitely worth trying out. With the right hat, you're sure to feel confident, chic, and ready to take on the world!