News
Why You Should Work with a Custom Hat Maker
Are you considering working with a custom hat maker? Hats have been a popular accessory for centuries. They tell a story about the person wearing them - their style, personality, and even their profession. That's why getting the perfect hat for each occasion is important.
Custom hat makers are skilled artisans who can bring your vision to life, while also delivering a one-of-a-kind product. In this blog post, we will discuss why you should work with a custom hat maker.
Personalization
When it comes to hats, one size does not fit all. Custom hat makers can work with you to create a hat that suits your exact measurements, style preferences, and even the occasion. Whether it's for a wedding, a special event, or everyday wear, your hat can be made to fit your needs and personality. This personalization ensures that your hat not only fits well but also tells your unique story to the world.
Quality Materials
Custom hat makers use high-quality materials to make your hats. They have a wide variety of materials to choose from, such as wool, fur, and leather.
They will source the best materials available to ensure that your hat lasts longer, has a better fit, and looks better than off-the-shelf hats. In addition, custom hat makers will also provide expert advice on the materials to use based on your needs and preferences.
Expertise and Craftsmanship
A custom hat maker is a skilled artisan who takes immense pride in their work. They have the expertise and experience to create hats using traditional techniques that date back centuries.
The result is a hat that is not only unique but also reflects the maker's craftsmanship and passion for their work. A custom hat maker takes the time to ensure that every detail is perfect, from the stitching to the lining, to create a hat that is both beautiful and functional.
Sustainability
By working with a custom hat maker, you're not only investing in a quality hat but also doing your part to support sustainable practices. Custom hat makers use ethical and sustainable production techniques such as sourcing materials from suppliers who value sustainability.
They also create hats that last longer and reduce the need for you to replace them frequently. By choosing a custom-made hat, you are contributing to a circular economy that reduces waste and promotes sustainability.
Supporting Small Businesses
Finally, by working with a custom hat maker, you're supporting small businesses. These artisans are skilled craftsmen and entrepreneurs who rely on the support of their communities to grow and thrive. By investing in a custom-made hat, you're not only getting a unique product, but you're also supporting a business and making a positive contribution to your community.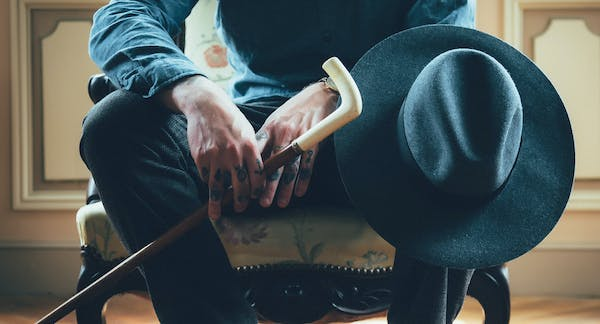 Types of Custom Caps
If you're looking to make a statement with your headwear, custom caps are a great way to go. With so many different types of hats to choose from, the possibilities are endless. Whether you prefer the classic look of baseball caps or the retro feel of trucker hats, you can create your own custom hats that speak to your unique style and taste.
Logo hats are also a popular choice and are great for representing your brand or business. If you're looking for something a little more casual, dad hats and bucket hats are a perfect choice. You can also get custom embroidered hats with your own logo, from the right company.
If you are looking for the perfect hat to complete your western look, Topped Hats has an amazing selection of classic cowboy hats, both felt hats and straw hats. Whether you need a durable design for working on the ranch, or a fun hat for a country-themed party, Topped Hats has everything you need.
Our customizable service allows you to add your own personal touch to your hat, making it unique to you. Topped Hats only works with quality brands, ensuring you get a hat that not only looks great but will last for years to come. Welcome in the new era with beautiful designs in your very own custom hat.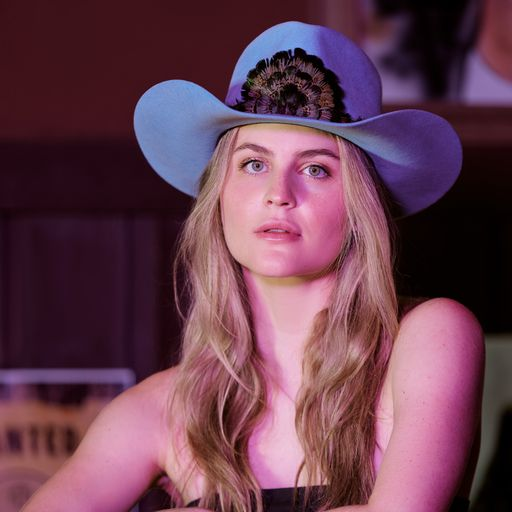 The Art of Crafting Custom Hats: The Process Behind Your Perfect Headwear Design
A well-crafted hat can add the perfect finishing touch to any outfit, providing style, comfort, and protection from the elements. But what goes into creating the perfect custom hat? From start to finish, the process involves skilled craftsmanship, attention to detail, and a deep understanding of both the materials and the customer's needs.
Step 1: Design
The first step in creating a custom hat is working with the maker to design the hat of your dreams. This can involve reviewing inspiration images, discussing materials, and determining the style and shape of the hat. Many custom hat makers will also take detailed measurements of the wearer's head to ensure a perfect fit. It's essential to communicate your preferences and expectations clearly during the design phase to ensure you're happy with the final product.
Step 2: Material Selection
Once the design has been finalized, the custom hat maker will select the materials to use in creating the hat. This can include selecting the right kind of felt, leather, straw, or other materials, and ensuring each piece is of the highest quality. The maker will also consider factors such as durability, comfort, and weather-resistant properties when selecting materials.
Step 3: Cutting & Shaping
With the materials selected, the custom hat maker will begin the process of cutting and shaping the pieces that will make up the final hat. This will often involve the use of specialized tools, such as a hat block or millinery tools, to shape the felt or other materials into the desired shape. The maker will carefully inspect each piece to ensure it meets their quality standards and matches the customer's specifications.
Step 4: Assembly
Once all the pieces have been cut and shaped, the custom hat maker will begin to assemble the hat. This involves carefully joining each piece, often using specialized techniques such as hand-stitching or glueing, to ensure a secure and long-lasting hold. The maker will also pay attention to the finishing touches, such as adding a hatband or other embellishments, to complete the hat.
Step 5: Final Touches
With the hat assembled, the custom hat maker will make any final adjustments required to ensure a perfect fit and the desired style. This might involve adjusting the brim size, adding additional padding, or making other minor changes. The maker will also inspect the hat thoroughly to ensure it meets their quality standards and to prepare it for delivery to the customer.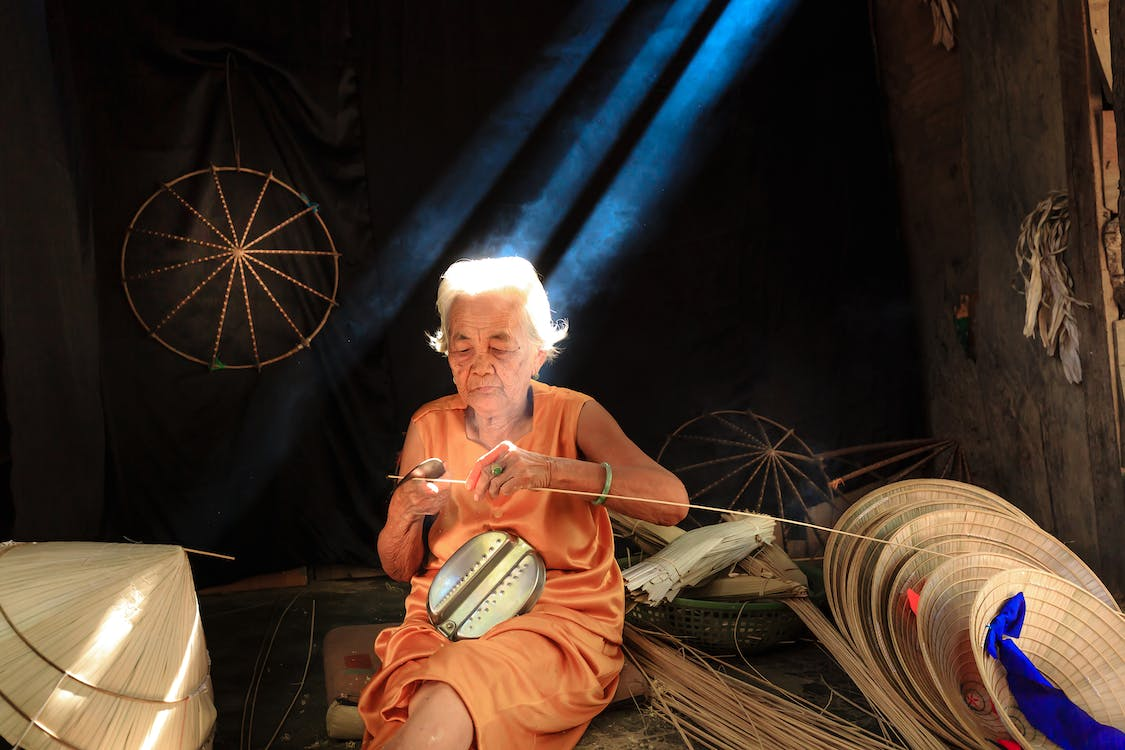 What to Look for in a Custom Hat Maker: 5 Essential Factors to Consider
Whether you're fashion-conscious or need a functional hat for outdoor activities, a custom-made hat is an excellent choice. A bespoke headgear elevates your sense in style, protecting you from the harsh sun or weather. It's essential to choose the right custom hat maker to create a personalized hat that suits your preference and purpose. You don't want to trust just anyone with your hat, as a poorly made one can be a waste of money and time.
Experience and Expertise
When it comes to custom hats, experience counts. It's essential to work with a hat maker with years of experience in creating hats of different styles, shapes, and sizes. They should also have the knowledge to use various materials, technologies, and techniques to create custom-made hats that meet your specific requirements. An experienced hat maker can guide you on the best design, material, and style that fits your purpose and budget.
Quality of Materials
A hat is only as good as the material used to make it. That's why it's essential to choose a custom hat maker who uses high-quality materials. They should also have a wide range of quality materials, such as wool, felt, leather, and straw, among others, to choose from, depending on your preference and occasion. High-quality materials ensure that your hat is durable, comfortable, and retains its shape even after long-term use.
Attention to Detail
A bespoke hat is a masterpiece that requires attention to detail. It's essential to work with a custom hat maker who pays attention to every detail during the creation process. They should listen to your needs, preferences, and give you personalized service while staying true to their craft. They should also pay attention to the small details such as the stitching, lining, and trims, ensure that the hat is flawless and unique.
Customer Service
Customer service is crucial when working with a custom hat maker. They should have a friendly and approachable team that listens to your needs and provides timely and transparent communications. They should also value your feedback and insure that the final product meets your expectations. A custom hat maker with excellent customer service ensures that you have a pleasant experience throughout the creation process.
Price
A bespoke hat is an investment, and the price varies among custom hat makers. It's essential to research and compare prices among different custom hat makers while keeping in mind the quality and expertise they offer. The price should also be transparent, and there should be no hidden fees, so you know exactly what you're paying for when you commission a custom hat.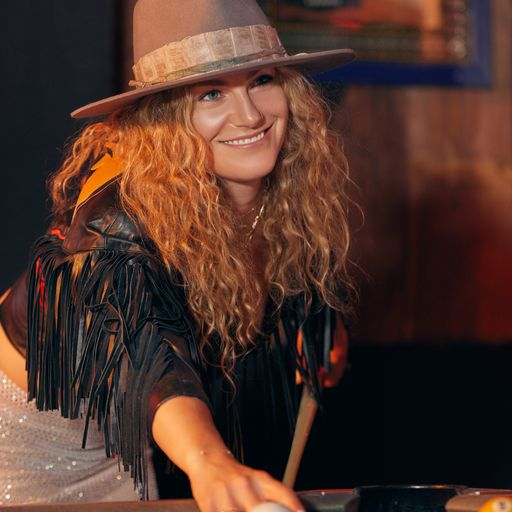 Conclusion
Custom hats made by a skilled artisan provide a one-of-a-kind accessory that can elevate any outfit. From the materials to the craftsmanship, your custom hat will reflect your personality and make a statement about you.
By working with a custom hat maker, you'll enjoy personalization, high-quality materials, expert craftsmanship, sustainability, and support for small businesses. Consider reaching out to a custom hat maker today and start creating your dream hat!

Topped Hats
At Topped Hats, we believe that every hat should be as unique as the person wearing it. That's why we offer the ability to customize your very own hat with artwork that reflects your personality. Our website allows customers to easily design their own custom hat, ensuring that every detail is covered.
We take pride in delivering creative and original hats that stand out from the crowd. And don't stress about shipping - we've got you covered. Trust us to make your custom hat dreams a reality.