News
Western Outfits for Women: Tips to Create a Chic and Stylish Look
The Wild West may be long gone, but the fashion it brought with it never left. Western outfits for women are a timeless wardrobe staple that can make a statement in any season. Whether you're looking for an everyday outfit or something special for a country-themed event, western wear can be both chic and stylish. In this blog post, we'll share some tips on how to create a fashionable western outfit that will have your inner cowgirl looking and feeling your best.
Start With the Basics:
A great western outfit begins with the right foundation, namely, a good pair of jeans. Invest in a well-fitting pair of denim jeans in a classic blue or faded wash. For an added western touch, you can opt for jeans with embroidery, fringes, or studs. Pair your jeans with a plaid shirt or a white button-up shirt, tucked into the jeans, to create a classic western look.
Add Western-inspired Accessories:
The key to creating a great western outfit is to add some cowboy-inspired accessories. A pair of cowboy boots, for example, can elevate a simple outfit to a western look. Choose boots with pointed toes, intricate stitching, and a chunky heel for a classic cowboy vibe. Pair your boots with a belt with a western buckle, and you're all set. Plus, hats are another essential accessory that work with any western-inspired outfit with a mix of modern fashion.
Mix and Match Patterns:
Mixing and matching patterns is a great way to create a stylish western outfit. Experiment with different prints, colors, and textures. Pair a plaid shirt with a floral skirt, or a denim jacket with a paisley dress. Mix and match patterns and textures like a pro, but keep in mind to stick with items in the same color family to avoid a clash.
Go for a Feminine Look:
A western outfit can be chic and feminine if styled correctly. A flowy sundress can be paired with cowboy boots or a denim jacket. Give your outfit a modern western edge by adding a boho or tribal-inspired necklace or earrings. Opt for softer fabrics, like a cotton voile or silk, to add a touch of luxury to your western-inspired look.
Don't Overdo It:
While Women's Western wear can be a fun look, it's important to note that less can be more when it comes to this style. Stick to one or two western details, such as a pair of cowboy boots or a western belt, to avoid looking like you're in full costume. By balancing out your outfit, you'll look chic and stylish, rather than cartoonish.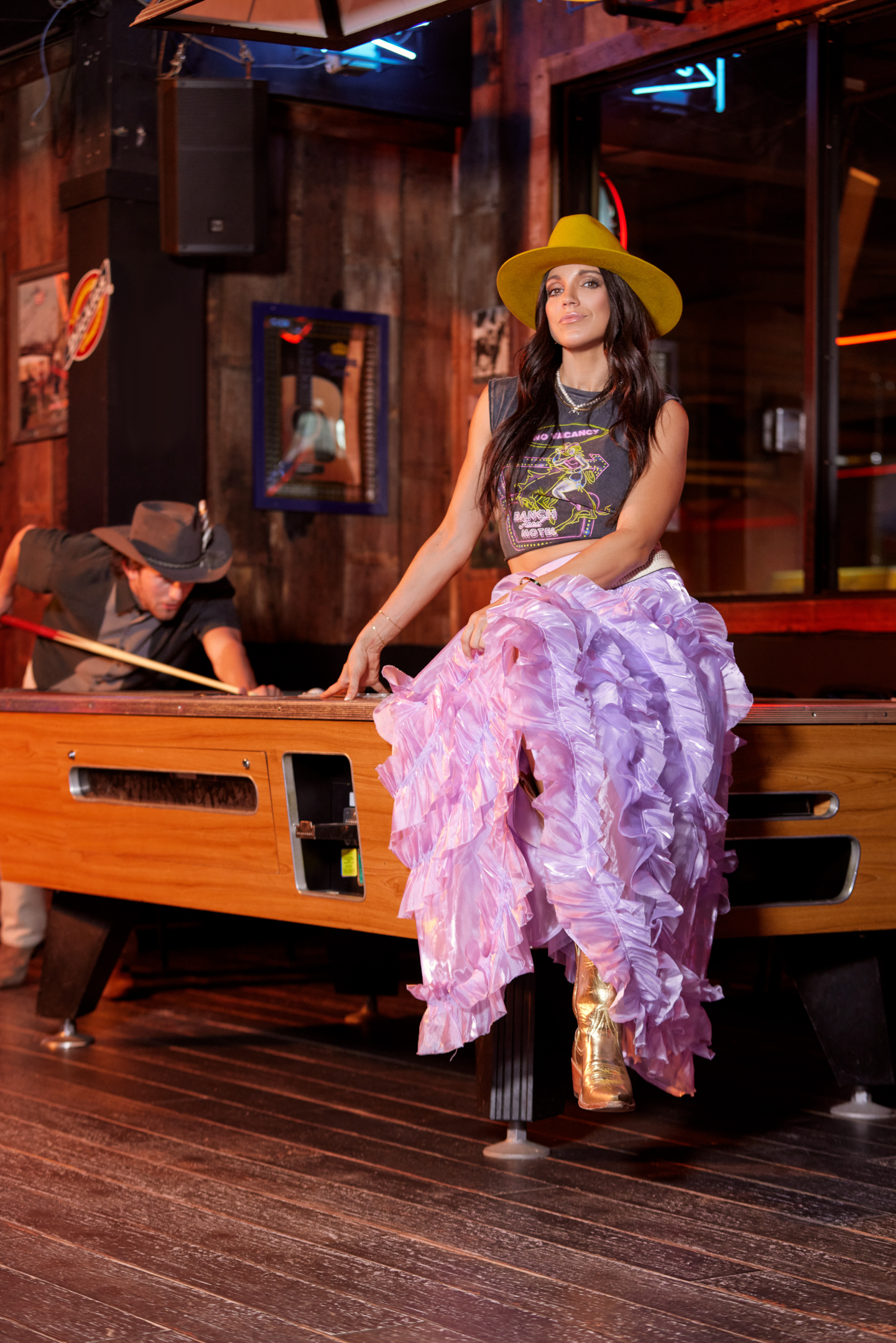 How Western Hats for Women Have Become a Fashion Staple
Western hats for women have been around for many years, and they have grown in popularity over the years. What started out as a functional accessory for cowgirls has developed into a trendy fashion statement that can be seen on runways and in the streets. From the classic cowboy hat to the modern fedora, women across the globe love to add Western hats to their wardrobe. If you're looking to update your fashion apparel, then consider adding a Western hat to your collection.:
The Evolution of Western Hats for Women
Western hats for women have come a long way since their inception. Originally designed to be worn by cowgirls, these hats were made from durable materials like straw and leather. Over the years, the design of Western hats has evolved to include more fashionable options. From the classic wide-brimmed cowboy hat to the modern fedora, there is a Western hat to suit every style.
The Versatility of Western Hats
One of the reasons why Western hats for women have become so popular is their versatility. Unlike other hats that are limited to certain occasions, Western hats can be worn for a variety of events. Whether you're going for a casual look or a formal style, there is a Western hat that can complete your outfit. Pair a cowboy hat with a denim dress for a classic Western look or wear a fedora with a pantsuit for an edgy vibe.
How to Choose the Right Western Hat for Your Face Shape
Choosing the right Western hat is essential for nailing your fashion look. One key factor to consider when choosing a Western hat is your face shape. Women with oval-shaped faces can pull off any style of hat, while those with heart-shaped faces should opt for a wide-brimmed hat to balance out their features. Round-faced women should choose a hat with a tall crown to add height, and square-faced women should opt for a softer, rounder style of hat.
The Benefits of Wearing a Western Hat
Aside from being a fashion statement, there are several benefits to wearing a Western hat. For instance, a wide-brimmed hat can provide protection from the sun and UV rays. It can also help keep your hair and face protected from wind and rain. Additionally, wearing a Western hat can boost your confidence and give you a sense of empowerment, especially when you're sporting a stylish look.
Styling Tips for Western Hats
There are many ways to style Western wear hats to complete a fashionable look. Pair a straw cowboy hat with a flowy maxi dress to achieve a bohemian vibe. Wear a felt-fedora with a leather jacket to add edge to your outfit. Combine a wide-brimmed hat with jeans and a t-shirt for a chic yet casual look. With the right accessories, Western hats can be a versatile and convenient staple in your wardrobe.
Western hats for women have come a long way from their humble beginnings. From cowgirls to runways, these hats have earned their place in the fashion world. They're versatile, fashionable, and can provide practical benefits like sun protection and hair preservation. So, if you're looking to add a little bit of Western flair to your wardrobe, consider investing in a stylish Western hat today!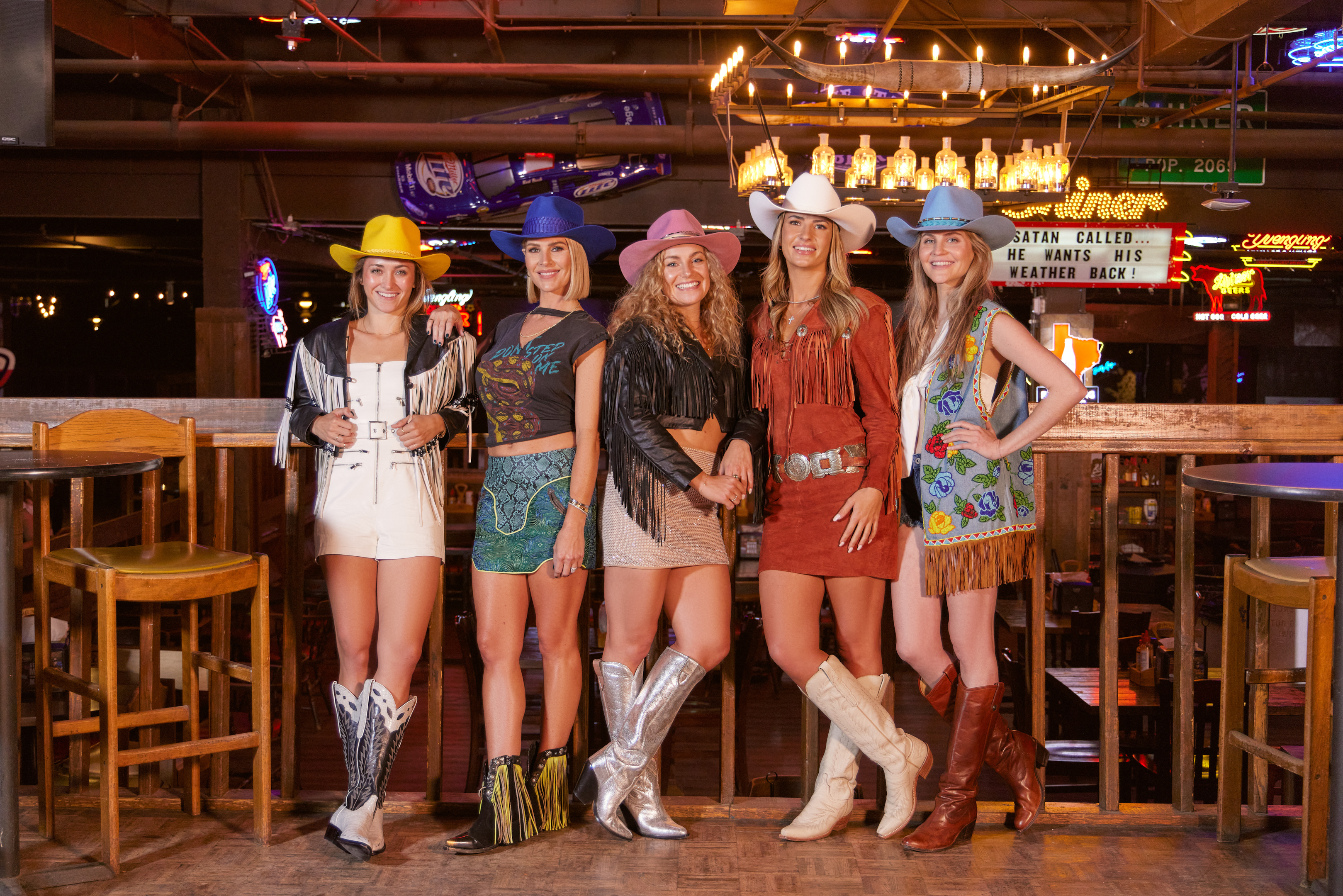 The Top 5 Best Western Jeans for Women
As a cowgirl, finding the right pair of jeans can be a daunting task. You want something comfortable, durable, and, most importantly, stylish. With so many options out there, it can be tough to know which jeans are truly the best. Fear not, though, because we've done the research for you! Lastly, we'll be sharing our top 5 picks for the best western jeans for women.
Wrangler Retro Mae Bootcut Jeans: Wrangler is a classic western wear brand, and their Retro Mae Bootcut Jeans do not disappoint. These classic denim jeans are made with a comfortable stretch denim fabric and a flattering bootcut leg. They also feature classic western details like arrow embroidery on the back pockets and a leather patch on the waistband. Plus, they come in a wide range of sizes and inseams, so you're sure to find a perfect fit.
Ariat Real Mid Rise Straight Leg Jeans: Ariat is a brand known for their high-quality equestrian wear, and their Real Mid Rise Straight Leg Jeans are no exception. These jeans are made with a sturdy cotton denim blend that can stand up to long days of riding and work. They also feature a classic straight leg style and a mid-rise waist for a comfortable fit. And with their subtle western details like decorative stitching and embroidered back pockets, they're stylish enough to wear out on the town.
Cinch Jenna Slim Fit Bootcut Jeans: If you're looking for jeans that will really show off your curves, check out the Cinch Jenna Slim Fit Bootcut Jeans. These jeans are made with a stretchy denim fabric that hugs your curves in all the right places. They also feature a flattering bootcut leg and a mid-rise waistband. And with their bold western stitching and distressed details, they're sure to make a statement.
Rock & Roll Cowgirl Pistol Straight Leg Jeans: Rock & Roll Cowgirl is a brand that knows how to make stylish western wear, and their Pistol Straight Leg Jeans are a great example of that. These jeans are made with a comfortable stretch denim and a slim straight leg style. They also feature classic western details like embroidered pockets and a leather patch at the waist. And with their dark wash and subtle whiskering, these jeans are versatile enough to wear with just about anything.
Miss Me Bootcut Jeans: If bling is your thing, you'll love the Miss Me Bootcut Jeans. These jeans are made with a stretchy denim fabric and a comfortable mid-rise waist. But what really makes them stand out is their eye-catching western embellishments. From rhinestone accents to embroidered pockets to metallic stitching, these jeans are sure to turn heads. And with their bootcut leg style, they're a great choice for pairing with your favorite cowgirl boots.
Finding the right pair of jeans is important for any cowgirl, and we hope this list has given you some great options to consider. From classic brands like Wrangler to trendy picks like Miss Me, there's truly a pair of western jeans out there for every style and preference. And no matter which pair you choose, you can rest assured that you'll look and feel great in your new favorite jeans.
Conclusion:
Western outfits for women are a timeless fashion staple that can bring a touch of the Wild West to your wardrobe. Just follow these tips to create a chic and stylish look that's perfect for any occasion. By starting with the basics, adding western-inspired accessories, mixing and matching patterns, going for a feminine look, and not overdoing it, you'll create an outfit that will turn heads and make you feel confident and stylish. So, grab your cowboy boots, put on your favorite plaid shirt, and go out and show off your western-inspired outfit!

Topped Hats
Topped Hats has you covered when it comes to accessorizing your western outfit. With our hats that are custom made by YOU, you won't be disappointed!