News
Why a Felt Hat is an Essential Accessory for Everyone
Accessories can make or break an outfit, and hats are one of those accessories that can elevate your style game in no time. With the winter approaching, you need a hat that not only keeps you warm but also adds a touch of style to your overall look. Wool felt hats have been around for a long time and are a timeless fashion choice that can be worn in any season. In this blog post, we'll discuss why a felt hat is an essential accessory for everyone.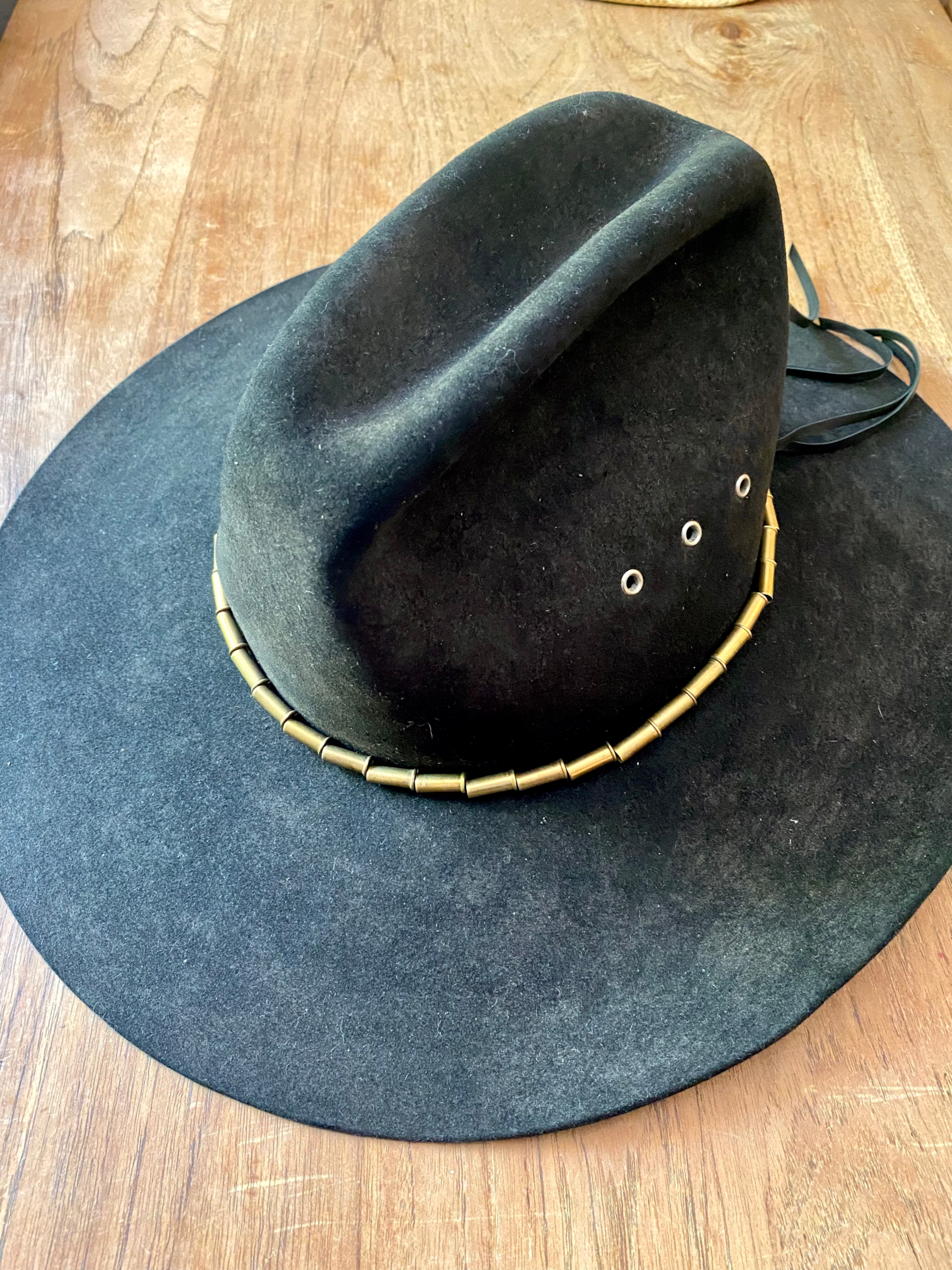 Versatile
Felt hats come in various styles and colors, which makes them a versatile accessory. From a classic fedora to a trendy wide-brimmed hat, there is a style for everyone. They can be dressed up or down, making them suitable for any occasion. A felt hat can add a touch of sophistication to your outfit or make a casual outfit look stylish.
Warmth
Felt hats are made of wool, which makes them perfect for cold weather. Wool is known for its excellent insulation properties, which ensures that your head stays warm and cozy in harsh winter weather. It's not just about keeping your head warm; a felt hat can also prevent heat loss from your body, thereby keeping you warm overall.
Durability
Felt hats are sturdy and durable, which means that they can last for several years with proper care. They are made of high-quality wool that can withstand wear and tear, and they are also water-resistant, making them perfect for rainy weather.
Protection
Apart from being a stylish accessory, felt hats also offer protection against the sun's harmful UV rays. The brim of the hat can provide shade to your face, preventing sunburn and reducing the risk of skin cancer. Felt hats can also protect your hair and scalp from sun damage.
Investment
While felt hats may be slightly more expensive than other hats, they are a great investment. They are a timeless accessory that never goes out of style and can be worn for years to come. A felt hat is not just a fashion statement, but it's also a practical accessory that can keep you warm and protect you from the sun's harmful rays.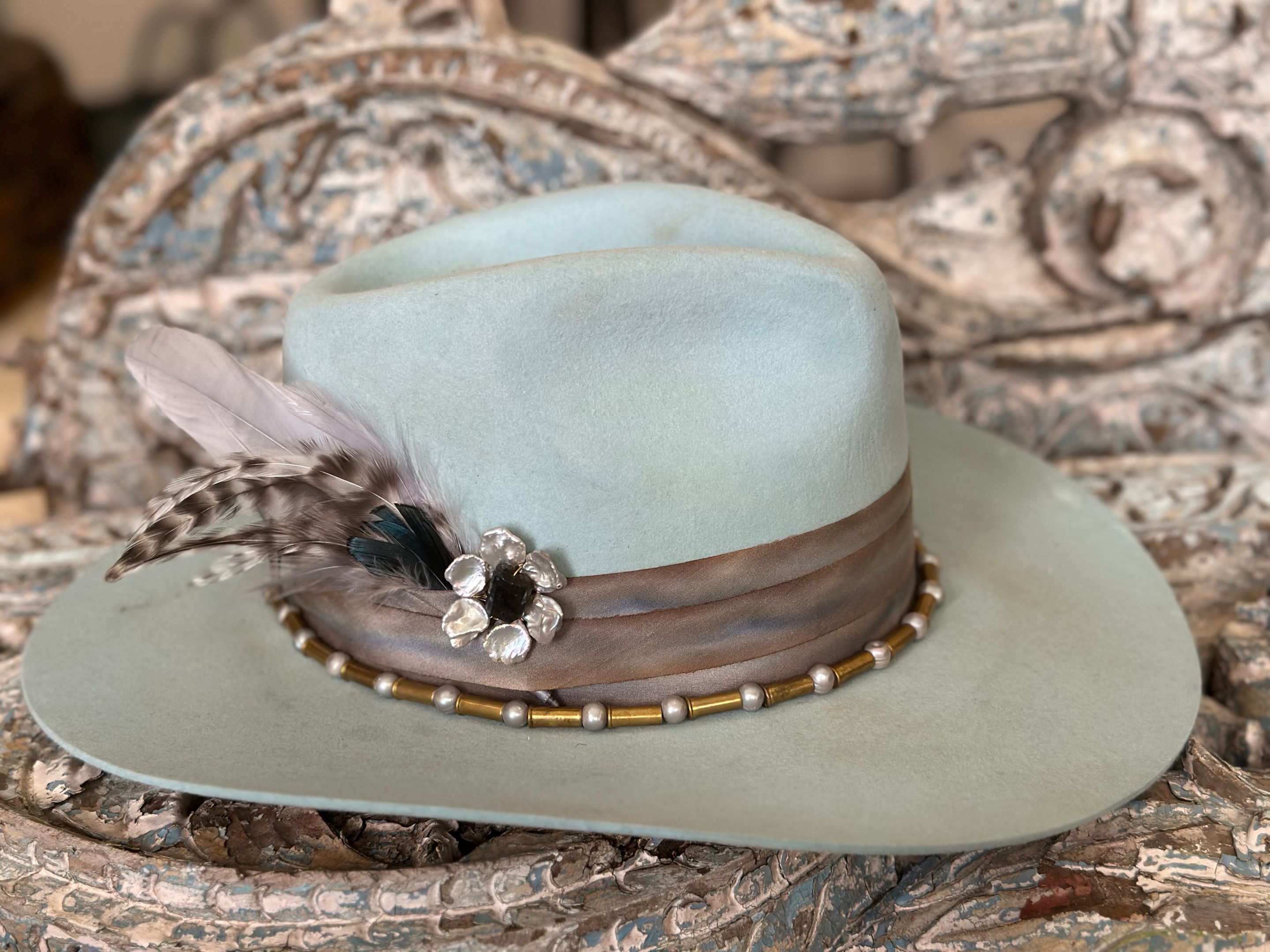 Types of Felt Hats
When it comes to hats, there are few styles as iconic as the classic cowboy hat. Made from wool felt, these hats are durable and stylish, perfect for any season. But cowboy hats aren't the only option when it comes to felt headwear. Year round, fedoras are a stylish accessory that can elevate any outfit.
With a variety of crown styles and shapes to choose from, you're sure to find a fedora that fits your style. The beauty of felt hats is not just in their appearance, but also in their practicality. They are able to hold their shape and provide warmth and protection from the elements. Regardless of your preference, there is certainly a felt hat out there for everyone.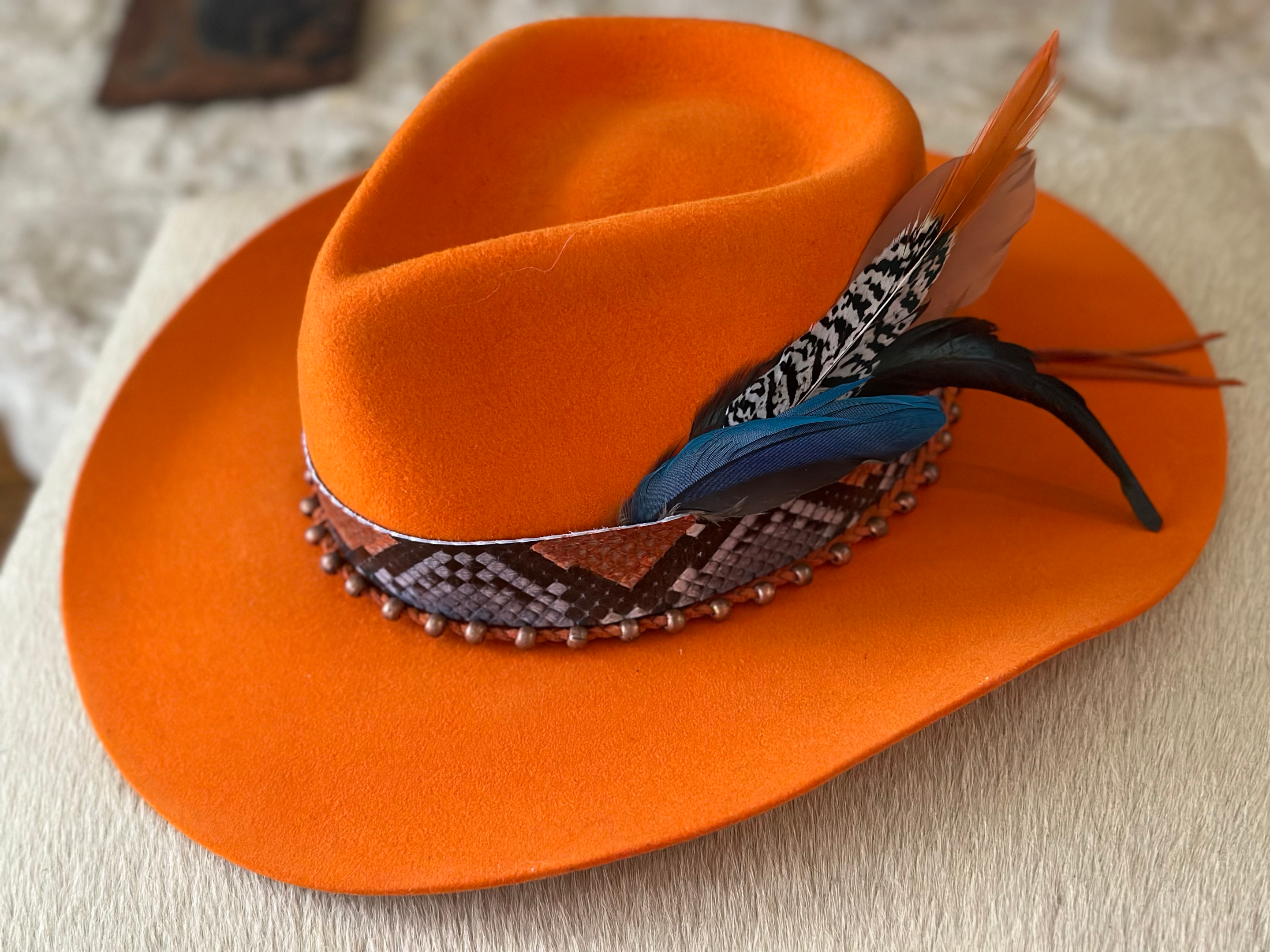 The Timeless Appeal of Felt Cowboy Hats
For generations, felt cowboy hats have been an iconic symbol of Western culture. With their distinctive shape, rugged material, and timeless appeal, cowboy hats are prized possessions for ranchers, rodeo riders, and anyone who appreciates Western style. From classic styles to modern variations, felt cowboy hats offer a unique blend of versatile function and bold fashion.
History of Felt Cowboy Hats
The history of cowboy hats dates back to the 1860s, when the first cowboy hats were made from fur and beaver pelts. It was only in the late 1800s that felt cowboy hats became popular, thanks to their durability and affordability.
At the time, fur felt was the most commonly used material. However, as the demand for cowboy hats grew, rabbit fur became the material of choice due to its softer texture and availability. Today, felt cowboy hats are still made from rabbit fur as well as wool, though other materials like beaver and mink are also used.
Benefits of Wearing Felt Cowboy Hats
One of the main reasons people wear felt cowboy hats is for sun protection. The wide brim provides ample shade for the face and neck, which is especially important for cowboys working out in the fields or competing in rodeos. They don't change shape and the self band makes sure they stay on top of your head.
Felt cowboy hats are also versatile, as they can be dressed up for special occasions or dressed down for everyday wear. They come in various colors, shapes, and styles, allowing for personal expression and creativity. Additionally, felt cowboy hats are ideal for cold weather, as the material provides insulation and warmth.
Popular Variations of Felt Cowboy Hats
While the traditional flat-brimmed, high-crowned cowboy hat is still popular, there are many variations that have emerged over the years. For example, the open-crowned hat, also known as a Gus hat, features a creased crown that can be shaped to fit the wearer's preferences.
The gambler hat, with a smaller brim and a lower crown, is a favorite among those who want a more understated cowboy look. The fedora-style cowboy hat, featuring a pinched front and creased crown, is ideal for dressier occasions. Other popular variations include the cattleman hat, the Tom Mix hat, and the Homburg hat. You can also just stick with a black felt cowboy hat.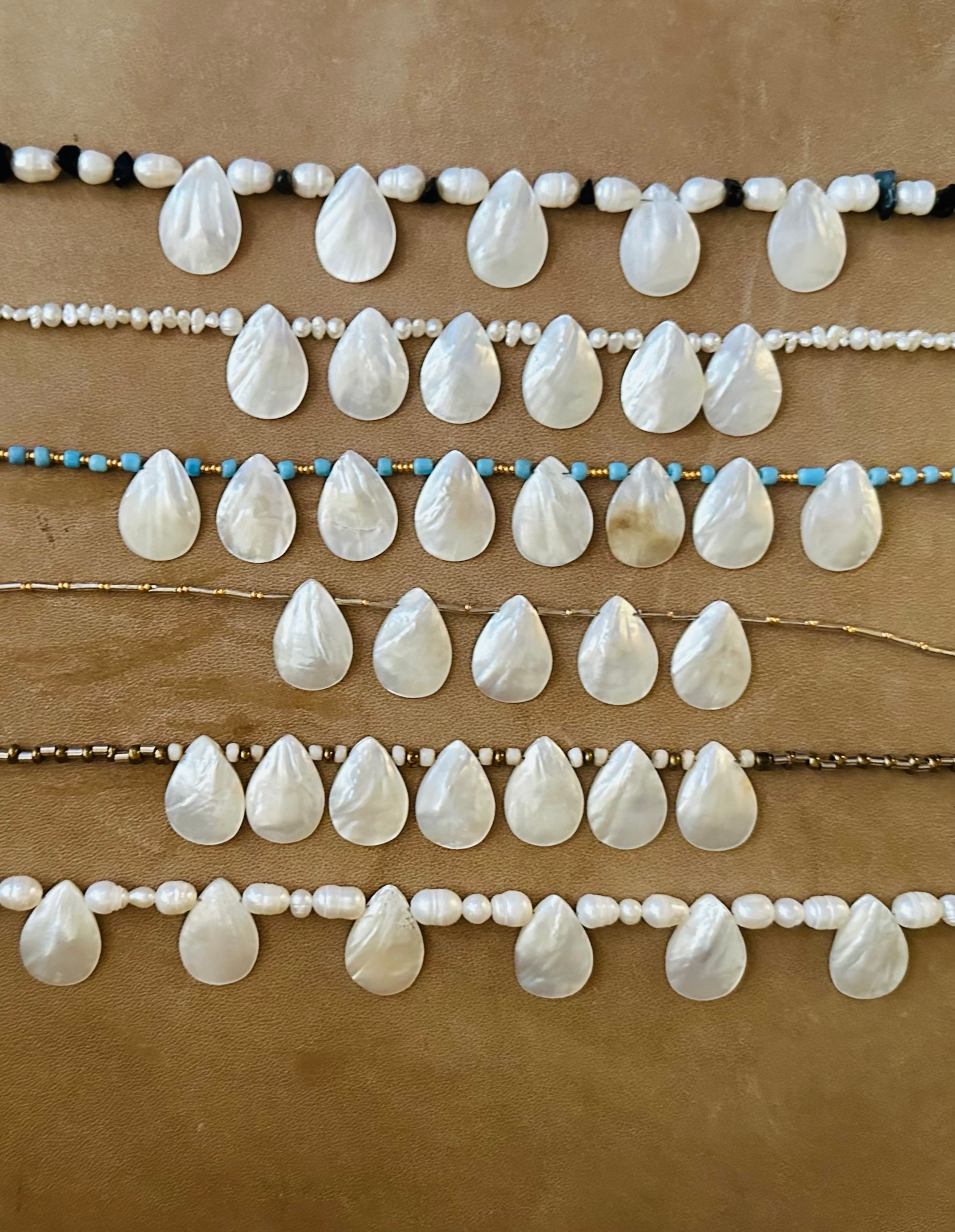 Styling your Felt Hat With Accessories
Felt hats are wardrobe essentials that are perfect for adding style to your overall look. When worn correctly, they can complement your outfit and add a touch of sophistication to your look. However, they may look monotonous when worn alone. This is where felt hat accessories come into the picture. With the right accessories, you can add a whole new dimension to your felt hat.
Feathers
Adding a feather can make your felt hat look classy and stylish. You can choose a feather that matches the color of the hat, or choose a contrasting color that stands out. The feather can be inserted through the band of the hat or directly into the hat. It's essential to pay attention to the size of the feather, as a larger feather can overpower your outfit.
Pins
Adding a pin to your felt hat can instantly soften the look and add a feminine touch to it. You can choose from an array of pins available in the market, such as a pearl pin or a diamond pin. The type of pin you choose will depend on your preference and the occasion.
Ribbons
Ribbon is a versatile accessory that can be added to your felt hat in many ways. For instance, you can tie a ribbon around the band of the hat, or add a bow to the brim of the hat. The color and texture of the ribbon can make a significant difference in how it complements your outfit. You can opt for a velvet ribbon for a bolder look, or a satin ribbon for a more delicate look.
Flowers
Flowers can make your felt hat look whimsical and chic. You can choose from real or fake flowers, depending on your preference. You can add the flowers to the band of the hat or create a small bouquet to attach to the brim of the hat. It's essential to keep in mind that the size of the flowers should match the size of the hat.
Bands
If you feel your felt hat looks too plain, you can add a band to it. A band is another versatile accessory that can be added in many ways. You can add a leather or metal band to the hat, depending on the occasion and your personal style. Moreover, you can add a band with accessories like beads, chains or studs, to add a touch of glitz and glamour to your outfit.

Topped Hats
As an American hat company, Topped Hats is committed to providing high-quality, meticulously handcrafted felt hats that will elevate any wardrobe. Our large selection of custom hats for women ensures that every customer can find a style that they love, no matter their personal taste or the occasion.
We take great pride in our ability to offer a product that stands out in a crowded hat market, and we believe that every person deserves a beautifully crafted hat that they can be proud to wear. So why wait? Shop with Topped Hats and discover the perfect addition to your hat collection today! We're the best in the world.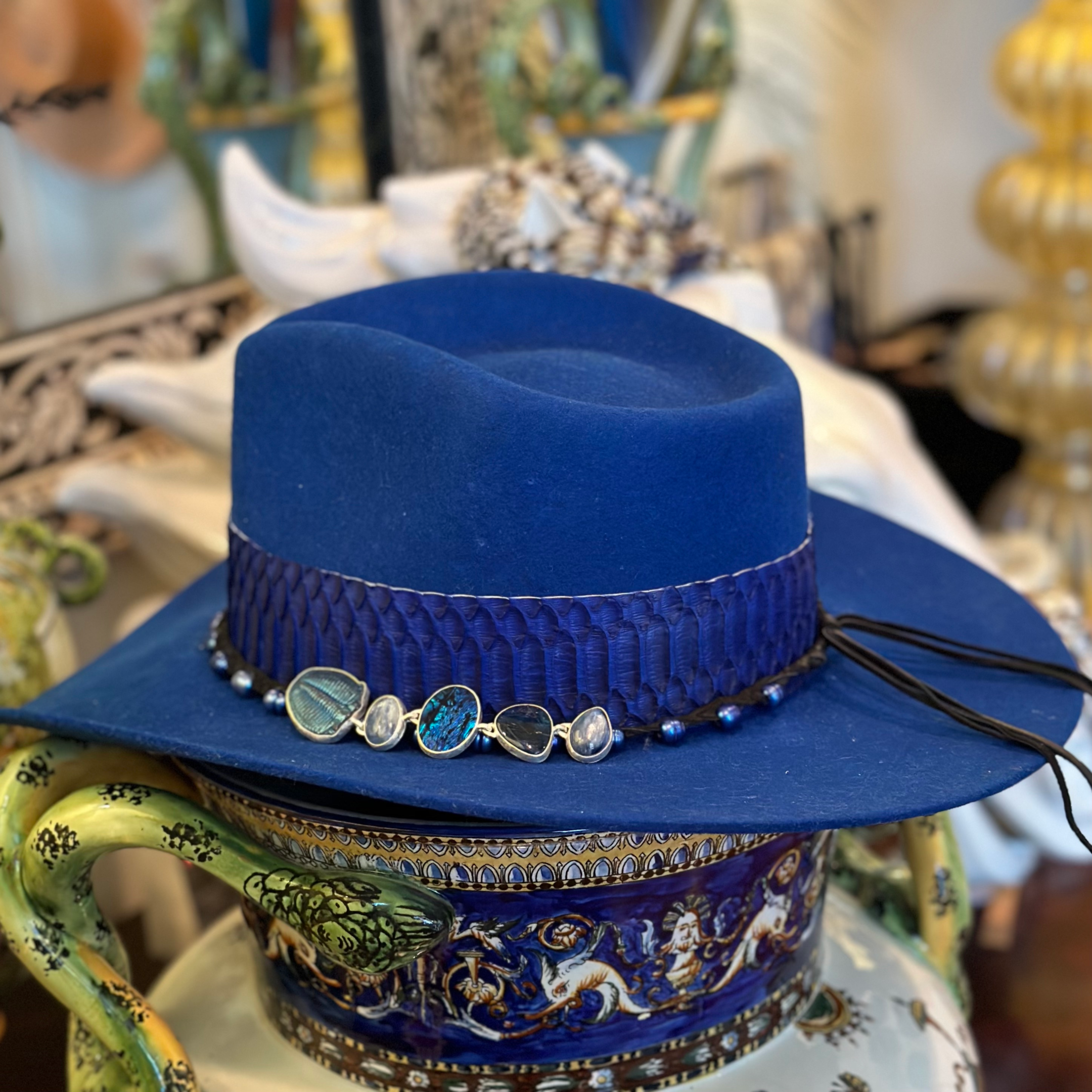 Conclusion
In conclusion, a felt wool hat is an essential accessory for everyone. They are versatile, warm, durable, protective, and a great investment. Whether you want to dress up your outfit or protect yourself from the harsh winter weather, a felt hat is the perfect accessory. So, next time you're out shopping for accessories, be sure to pick up a felt hat – you won't regret it!