News
The Ultimate Guide Finding The Right Cowboy Hat and Why They Make a Great Accessory for Women
When we think of a cowboy hat, the first thing that comes to mind is cowboys working on a ranch. However, cowboy hats have transitioned from just being a functional accessory for cowboys to a trendy and stylish accessory for women. Over the years, cowboy hats have become a must-have accessory for women, and in this blog post, we'll explore what makes a cowboy hat a great accessory and why you should consider adding one to your collection.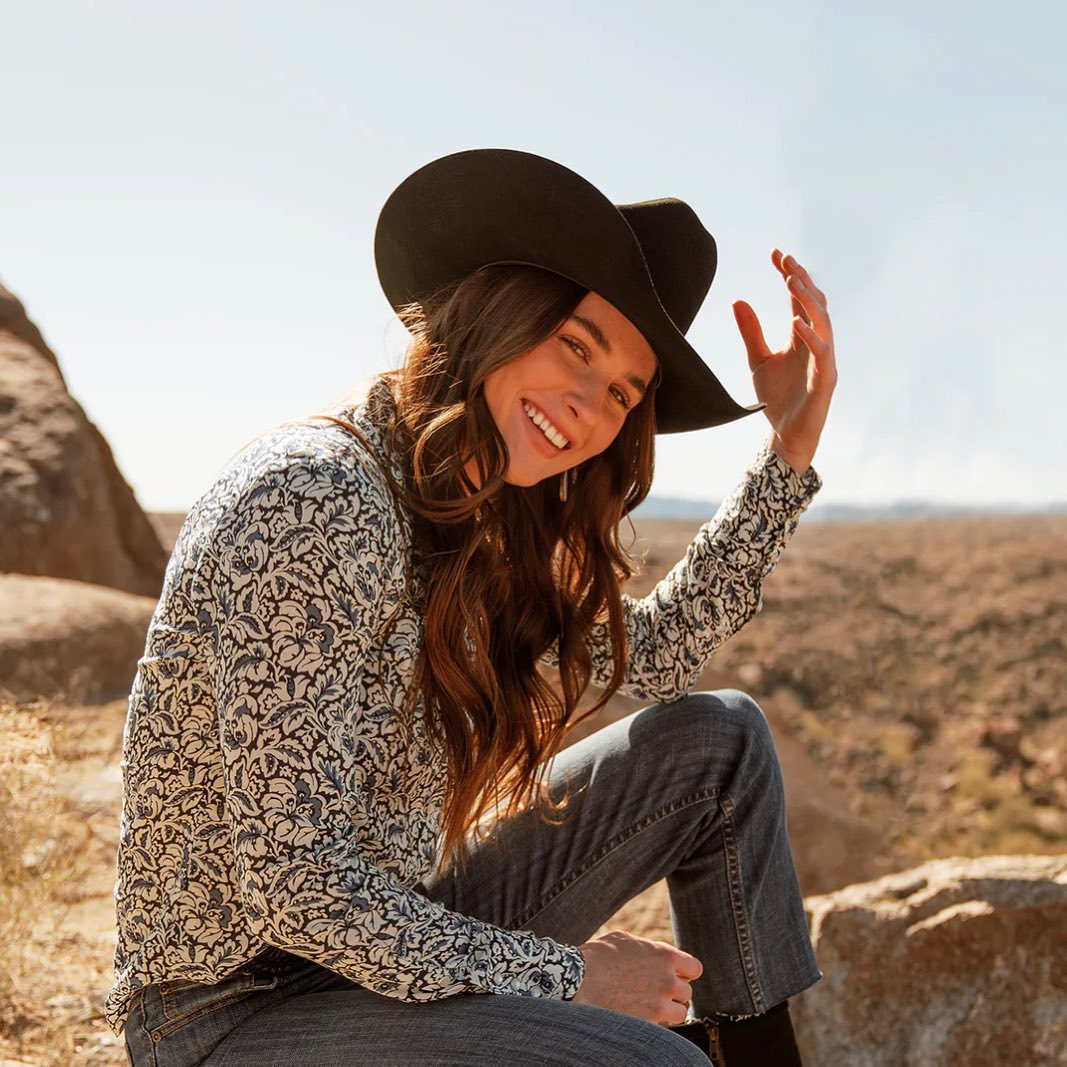 Cowboy Hats are Versatile
Unlike some accessories that are reserved for specific occasions, cowboy hats are versatile and can be worn to different events such as concerts, festivals, and even weddings. Whether you're channeling your inner cowgirl or just want to make a statement, a cowboy hat can add a pop of personality to your outfit. You can choose from a wide variety of styles, including straw, wool, or felt to match your outfit.
They Protect You From The Elements
If you're experiencing sunny or rainy weather conditions, a cowboy hat can provide some much-needed protection. It acts as a shield from the sun and rain, keeping your head and face protected. Moreover, cowboy hats are ideal for the summer season as straw hats allow for air to circulate to keep you cool.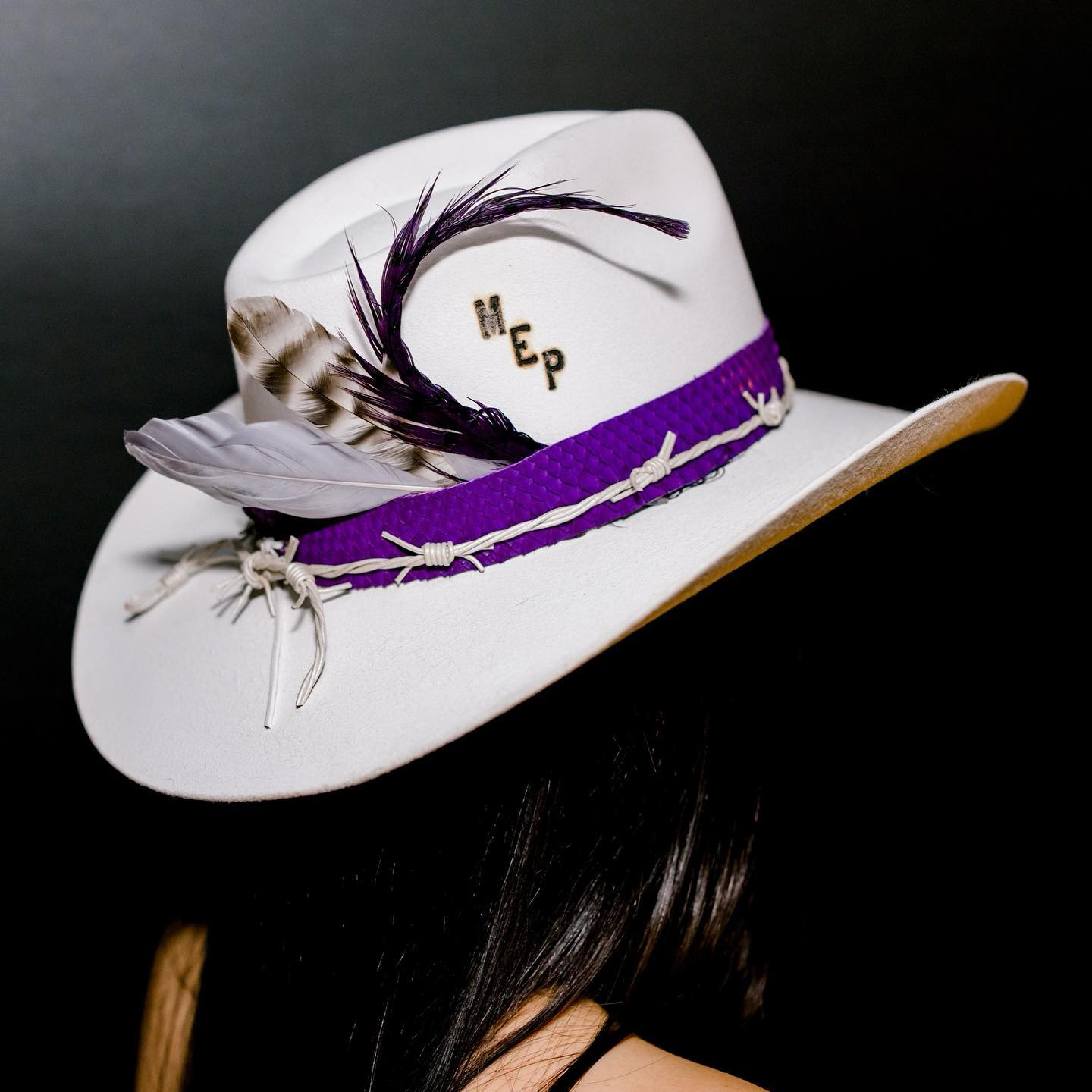 Cowboy Hats Add A Western Touch To Your Outfit
Western wear is gaining popularity, and cowboy hats are a great way to incorporate some western flair into your fashion. You can pair a cowboy hat with denim shorts, a plaid shirt, and boots to create a chic, western-inspired outfit. You don't have to live on a ranch to rock a cowboy hat; instead, you can incorporate it into your everyday attire.
They Come in Different Shapes and Sizes
A common misconception about cowboy hats is that they all look the same. However, cowboy hats come in different shapes and sizes. For instance, a tall-crowned cowboy hat can make you appear taller while a shorter crown can make you look shorter. Similarly, a wide-brimmed hat can frame your face while a narrow-brimmed hat can create a more delicate and refined look.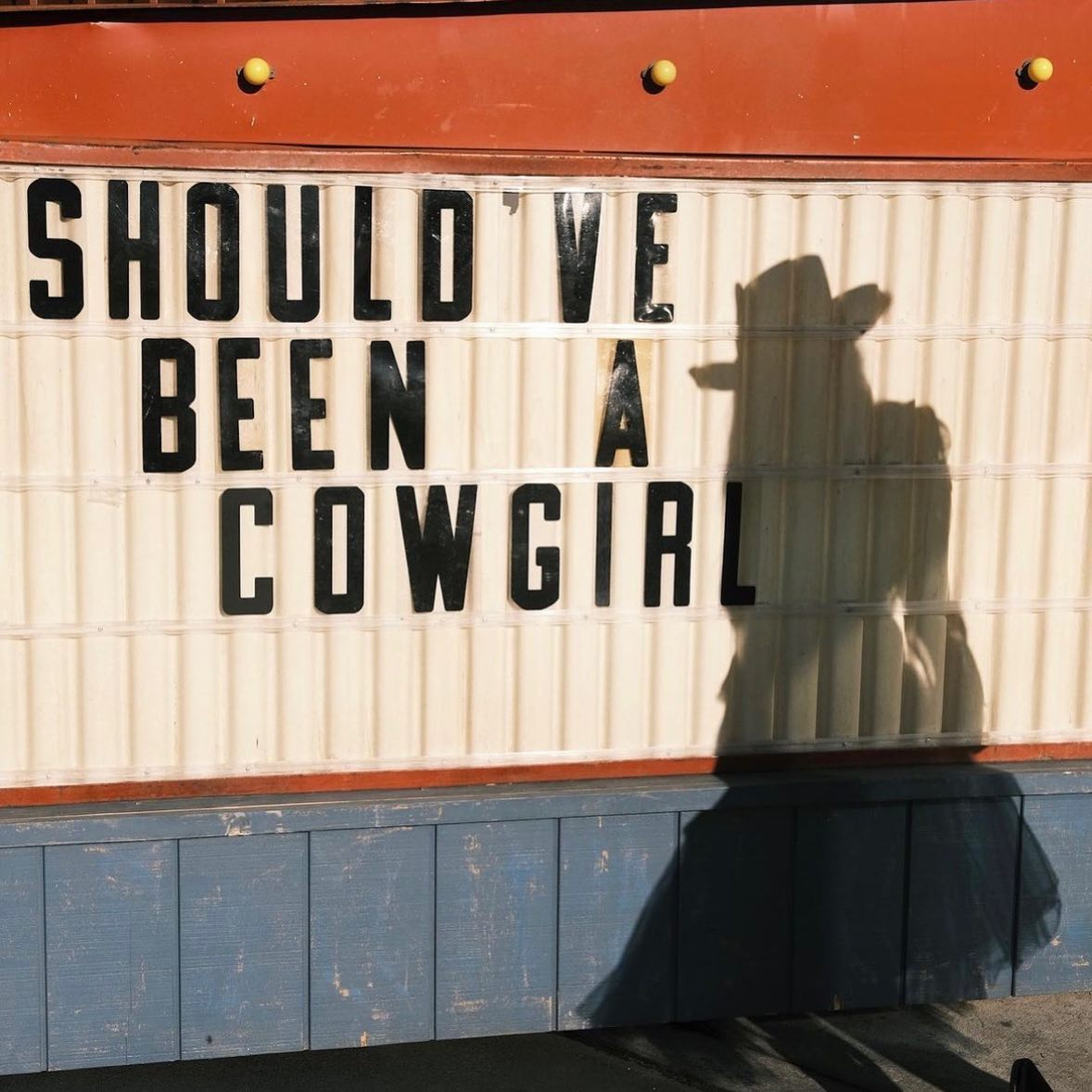 Cowboy Hats are Timeless
Unlike other fashion accessories that go out of style, cowboy hats are timeless and can be worn in any season. They have been around for over a century and are still considered fashionable today. They are perfect for any age group and can be worn by both men and women to create different looks.
Discover the Perfect Cowboy Hat for Every Woman
Cowboy hats are a part of American culture and history. They have been worn for many years by both men and women alike, and over time, they became a symbol of Western or cowboy culture. While cowboy hats might seem like a purely masculine piece of clothing, women can also rock them in style. However, it can be challenging for women to choose the right cowboy hat that fits their personality, style, and facial shape. With so many different types of cowboy hats available, it can be overwhelming to decide which one would look best on you.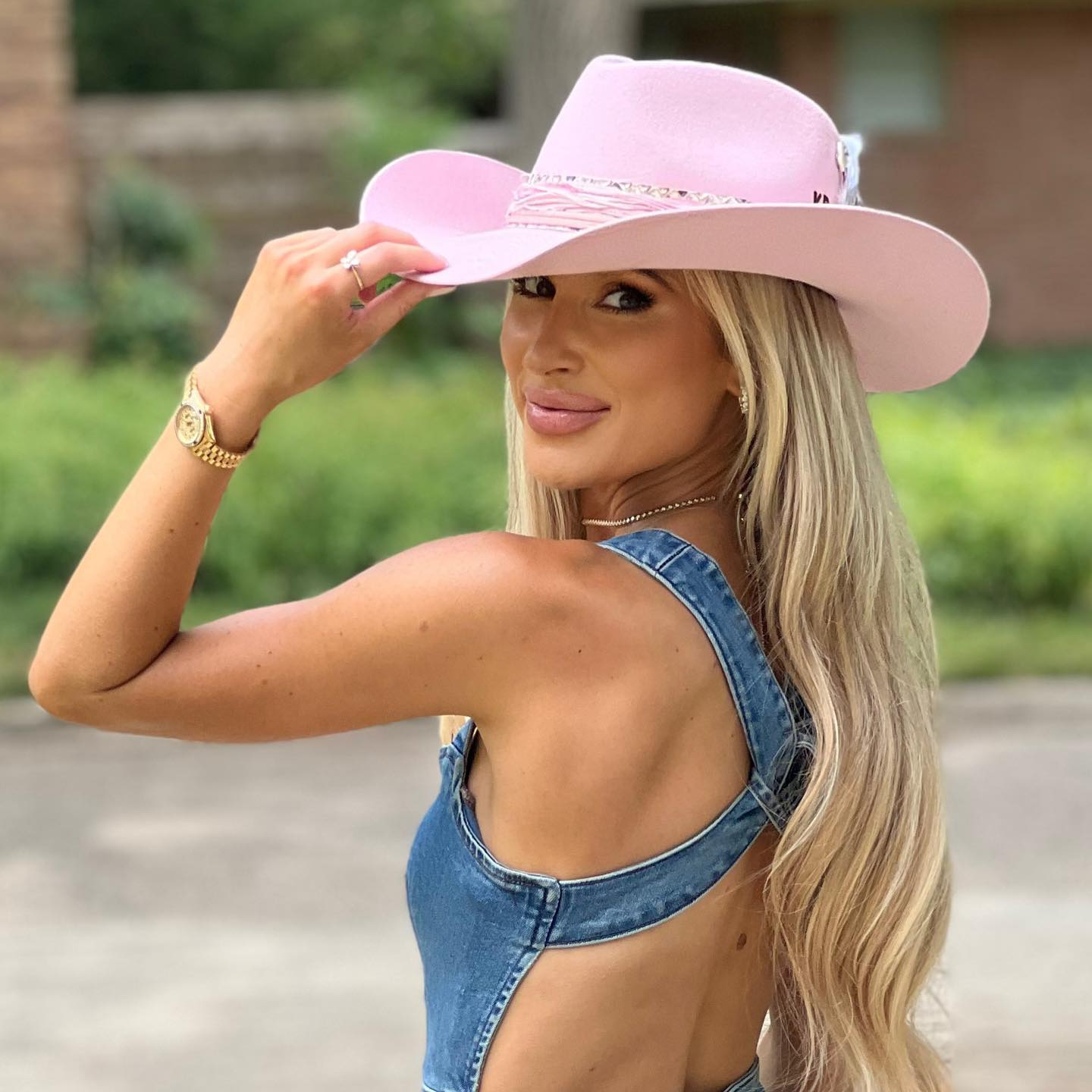 The Classic Cowboy Hat
The classic cowboy hat, also known as Stetson, is the most recognizable cowboy hat out there. It features a wide brim that curves upward on the sides and a high crown with pinched sides. The Classic cowboy hat is perfect for women with an oval-shaped face. This hat's wide brim can balance out the symmetrical features of an oval face, giving it an added touch of dimension.
The Cowgirl Hat
The Cowgirl hat has a similar shape to the Classic cowboy hat, but with a shorter and flatter brim. This hat is perfect for women who prefer a more subtle cowboy look. You can wear it with a pair of jeans, boots, and a button-up shirt for a classic Cowgirl look.
The Stampede Cowboy Hat
The Stampede cowboy hat features a flat crown and a wide, flat brim. This hat is perfect for women with a round or square face because the flat crown will elongate your face, and the wide brim will create a slimming effect. You can wear the Stampede cowboy hat with skinny jeans and a leather jacket for a trendy, modern edgy look.
The Gambler Hat
The Gambler hat, also known as the Outlaw hat, has a unique shape that features a rounded crown with a narrow brim that curves downward on the sides. This hat is perfect for women who prefer a unique, attention-grabbing look. You can pair it with a long dress or a jumpsuit for a bohemian-inspired outfit.
The Rodeo Hat
The Rodeo hat is a unique cowboy hat with a tall crown and a short, upturned brim that only extends in the front. This hat is perfect for women who prefer a modern, chic cowboy look with some added personality. You can wear the Rodeo hat with a stylish blazer or trench coat for a sleek, sophisticated look.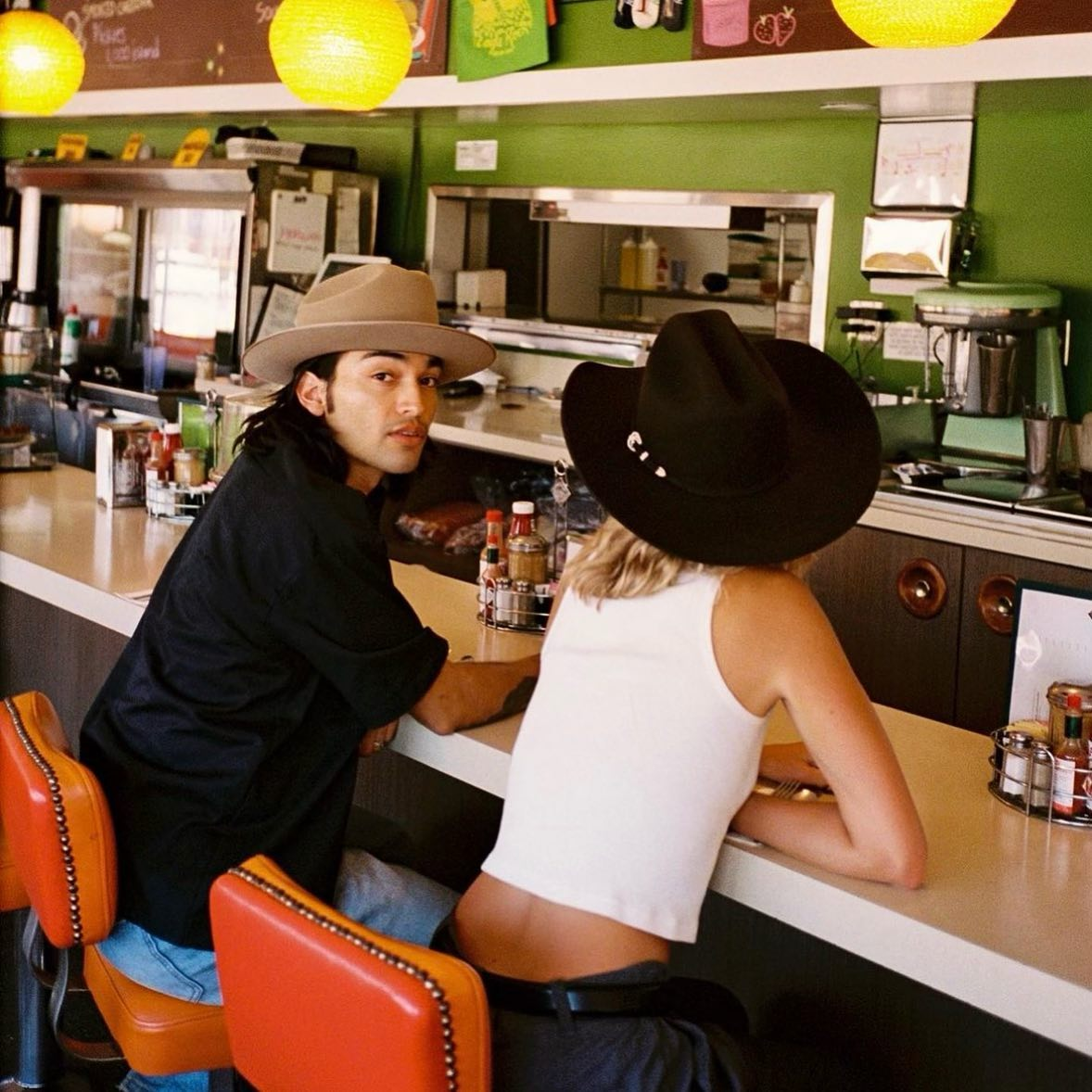 Saddle Up, Ladies: A Guide on How to Find the Best Cowboy Hats
Yeehaw, cowgirls! It's time to add a new staple to your wardrobe, the cowboy hat. Whether you're wanting to look like Annie Oakley or just looking for a stylish accessory to top off your outfit, cowboy hats are essential in every western-loving woman's wardrobe.
However, with so many options, finding the perfect hat can be as challenging as wrangling a herd of cattle. Getting men's hats just isn't an option. That's why we've put together this guide to help you find the best cowboy hat for you.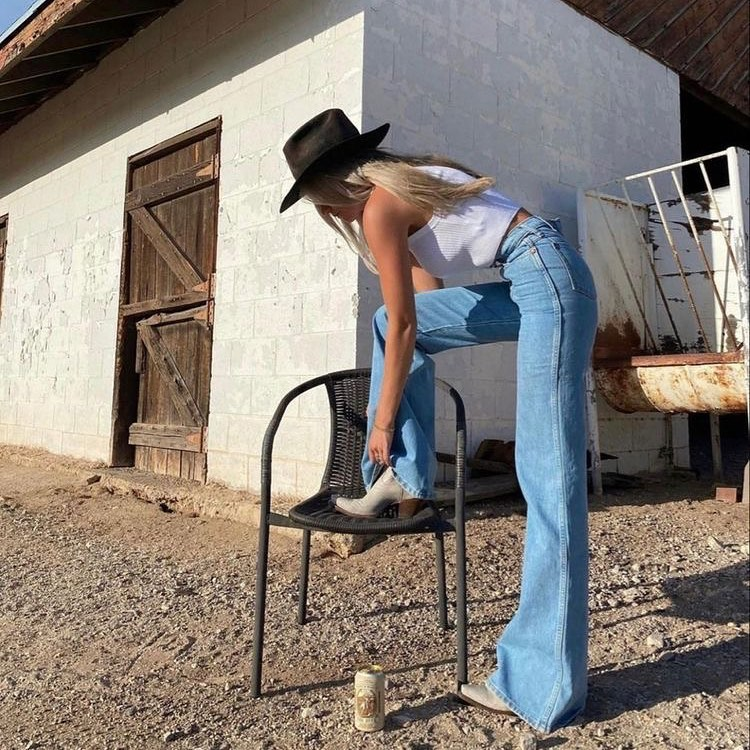 Determine your head size
The first step in finding the right cowboy hat is determining your head size. Most western hats come in sizes small through extra-large, but the fit can vary between brands. To measure your head, use a cloth measuring tape and wrap it around the widest part of your head, just above your eyebrows and ears.
If you don't have a measuring tape, you can also use a piece of string and then measure the length with a ruler. The measurement you get is your head size, which can be used to find the right size hat that will give you the most comfortable fit.
Choose the right material
Cowboy hats come in a variety of materials, including wool, felt, straw, and leather. Each material has its benefits. Felt hats are sturdy and hold their shape well, while straw hats are lightweight and breathable, making them perfect for hot summer days. If you plan on wearing your hat in the rain, opt for a waterproof leather hat. Consider what you'll be using your cowboy hat for and choose a material that fits those needs.
Consider the Brim width
The brim width is another important factor to consider when choosing a cowboy hat. A wide brim gives more shade and protection from the sun, while a narrower brim provides a more traditional and sleek look. The brim should be wider than your shoulders but not too wide that it hits them when you move your arms. A happy medium is a brim width that is about two or three fingers wide.
Choose the right style
When it comes to cowboy hats, there are several styles to choose from. The most traditional is the "Cattleman" style, which has a crease down the center and a curled brim. If you're looking for something more fashion-forward, the "Gambler" style has a flat brim and a higher crown. The "Outback" style has a wider brim and a pinched front crown, and the "Buckaroo" style has an even wider brim and a flat top crown. Choose a style that suits your personality and complements your outfit.
Match to your outfit
Finally, the last step is to ensure that your cowboy hat matches your outfit. A neutral-colored hat, such as black, brown, or tan, can be paired with almost any outfit. If you want to add a pop of color, consider a hat with some accents or designs. A good rule of thumb is to match the hat to your boots or other accessories, but as long as you like the way it looks, there are no strict rules when pairing a cowboy hat with your outfit.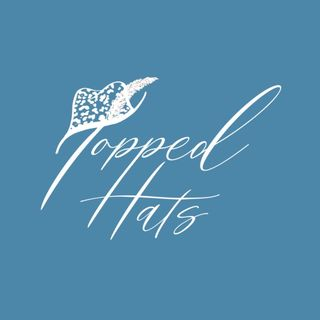 Topped Hats
If you're looking to purchase a cowboy hat well suited for you, Topped Hats is the brand for you! For those who love the classic style of cowboy hats, you won't find brands better than Topped Hats. With our wide variety of options, you can make your own felt cowboy hat and choose the perfect color to match your style.
Not only can you design your own hat, but you can also pick the perfect selection of western hats that we offer. And for those warm days, our selection of straw cowboy hats ensures that you can stay cool while still rocking that western style. Whether you're looking for a black cowboy hat for a formal event or more casual felt hats for everyday wear, Topped Hats has got you covered. With our dedication to quality and craft, you'll leave with a one-of-a-kind hat that you can wear for any occasion.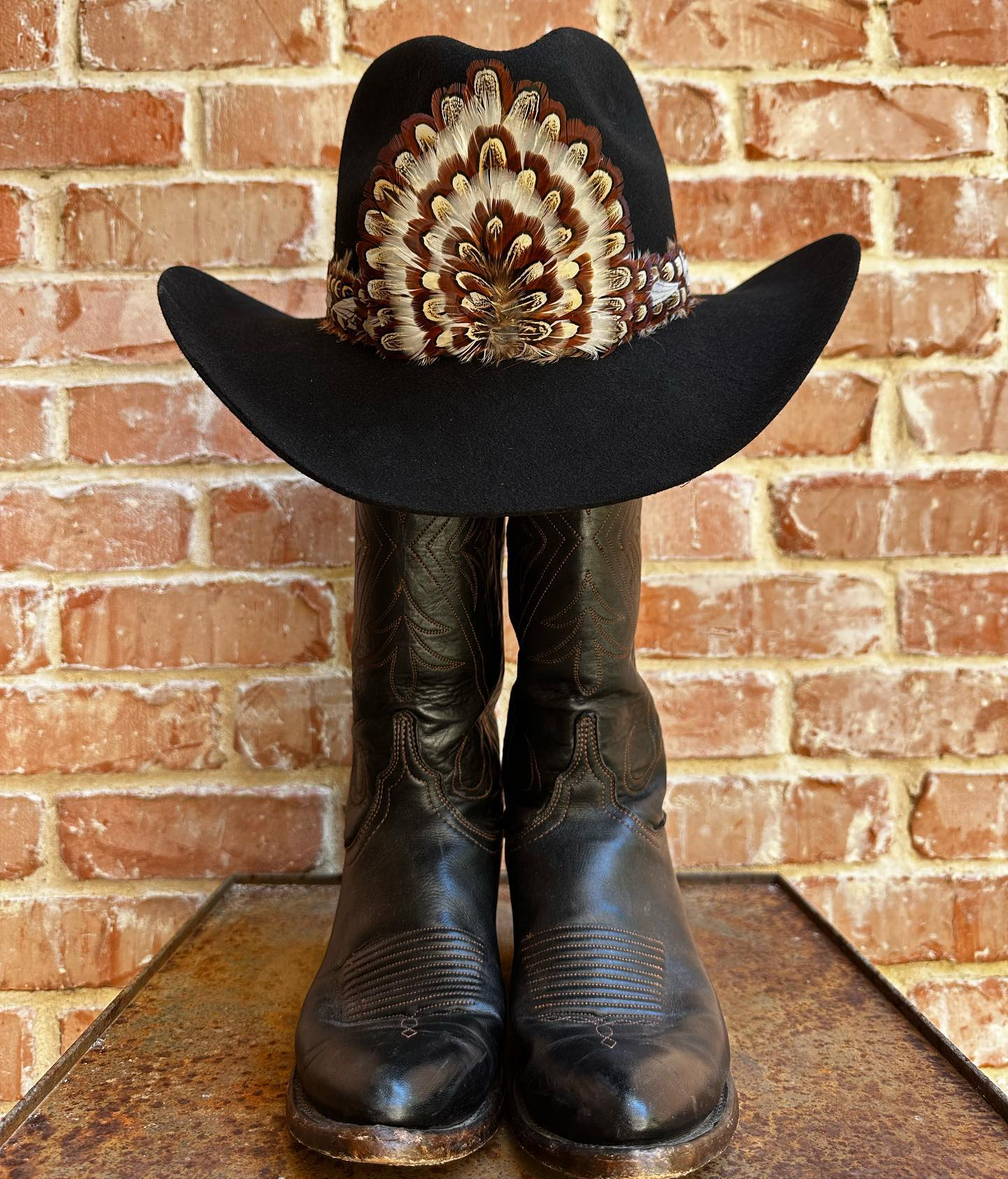 Conclusion
Cowboy hats have come a long way from their traditional use by cowboys and are now a must-have accessory for women. They offer protection from the elements, add western flair to your outfit, and are versatile enough to be worn in various circumstances.
They also come in different shapes and sizes to cater to anyone's fashion preference. Adding a cowboy hat to your wardrobe is a great way to elevate your style and remain trendy year-round. So, go ahead and invest in a cowboy hat; your wardrobe will be forever grateful.