News
What is a Travel Hat Box and Why Do You Need One?
When it comes to travel essentials, hats usually don't make the cut. But if you're anything like me, you can't leave home without your favorite headwear. From floppy hats to baseball caps, hats complete an outfit and protect us from the sun. However, transporting hats can be a hassle, especially if you don't want to ruin their shape. That's where a travel hat box comes in. In this blog post, we'll discuss what a travel hat box is, its benefits, and why you need one for your next adventure!
What is a travel hat box?
A travel hat box is a protective case specially designed to store and transport hats. It features a sturdy outer shell made of materials such as hard plastic or leather and a soft interior to cushion the hat. Some travel hat boxes have clips or straps to hold the hat in place, so it doesn't move around during transit. They come in different sizes, shapes, and colors, with some models even allowing you to store multiple hats at once.
Benefits of using a travel hat box
The main benefit of a travel hat box is that it protects your hat from getting crushed or flattened during transport. Without a travel hat box, your hat is susceptible to damage, and you may end up looking disheveled on your trip. Additionally, travel hat boxes keep your hats clean and free from dust, especially if they're made from delicate materials like straw or felt. Finally, travel hat boxes make packing easier and more organized with an adjustable strap or a trolley sleeve, freeing up space in your luggage and giving you peace of mind when traveling with your hat.
Why do you need a travel hat box?
If you're a hat lover, a travel hat box is a must-have accessory. It lets you bring your favorite hats with you wherever you go, without worrying about their condition upon arrival. Whether you're traveling for a wedding, a beach vacation, or a summer road trip, a travel hat box ensures that your hat will look as good as new when you reach your destination. Besides protecting hats, travel hat boxes also make a statement. With their sleek designs and practical features, they are the ultimate fashion accessory for travelers.
How to choose a travel hat box
When choosing a travel hat box, look for one that is sturdy and durable, with ample padding and enough space to fit your hat comfortably. Consider the size and shape of your hat as well as the type of material it's made from. You'll also want to think about the type of trip you're taking and whether your hat box needs to fit in your carry-on or checked luggage. Finally, choose a travel hat box that reflects your personal style, whether that's something sleek and modern or vintage and romantic.
Best travel hat box brands
There are many brands that make travel hat boxes, but some of the best include Hat Box Company, Goorin Bros, and Steamline Luggage. Each of these brands offers different styles and features, from classic round hat boxes to more contemporary designs. They are also made of high-quality materials and built to last, making them worthwhile investments for hat lovers who travel frequently.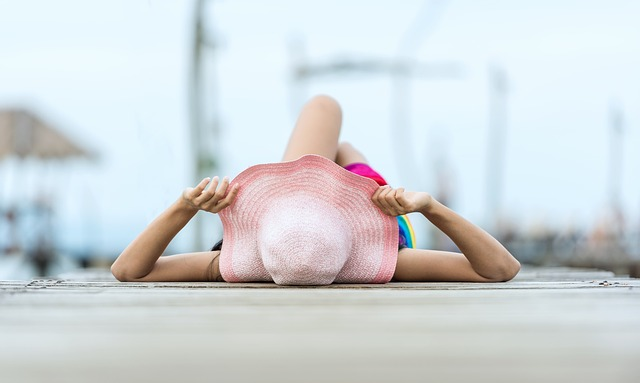 A Journey Through Time: The History of Travel Hat Boxes
Traveling has always been an exciting adventure, but it wasn't always so convenient. Long before the days of wheels and suitcases, travelers had to rely on their own strength to carry their belongings. Then, the invention of the travel hat box changed everything. This simple but ingenious invention turned packing into an art form and became a symbol of sophistication and luxury. Next, we will take you on a journey through time to discover the fascinating history of travel hat boxes.
The first record of travel hat boxes dates back to the early 19th century. These boxes were initially created to protect hats from damage during travel, but they quickly became a stylish accessory. Made of sturdy materials such as leather, metal, and wood, they were designed to hold a single hat without crushing it. Soon, travelers realized that they could use these boxes to store other items such as gloves, jewelry, and handkerchiefs.
In the mid-nineteenth century, the hat box became an indispensable accessory for fashionable women. They used it to carry their large and elaborate hats while traveling. The hat box also became an essential part of the wardrobe of gentlemen who could now transport their top hats with ease. These boxes were no longer just a practical item for travel but a status symbol that demonstrated one's wealth and sophistication.
The popularity of travel hat boxes continued to grow in the early 20th century, with the introduction of the steamship and the luxury liner. The need to transport delicate hats and clothing in a protected, stylish container was more necessary than ever before. Hat boxes were designed accordingly, with a focus on space-saving features, lightweight materials, and elegant design. The most famous hat box of this period was the Louis Vuitton Steamer Trunk, which was designed to hold everything a traveler needed for a long voyage.
After World War II, air travel took off, and travel hat boxes evolved once again, becoming smaller, lighter, and more functional. Hard-shell hat boxes were replaced by soft-sided versions, which were easier to pack into overhead compartments. Hat boxes were now available in a range of colors and materials, from canvas and nylon to leather and suede.
Today, the travel hat box remains a popular accessory, despite the fact that hats are no longer the essential part of everyday dress. The hat box has become a versatile item that can be used to carry anything from shoes and toiletries to electronics and cosmetics. Travel hat boxes are now designed with the modern traveler in mind, combining style and functionality in one compact package.
Conclusion:
The travel hat box has come a long way since its inception in the early 19th century. What started as a practical solution for transporting hats has evolved into a sophisticated accessory that defines luxury and elegance. From the early days of steamships to the modern era of air travel, the travel hat box has adapted and changed to meet the needs of travelers. Whether you're packing your favorite hat or your most valuable possessions, a travel hat box is the perfect companion for any journey.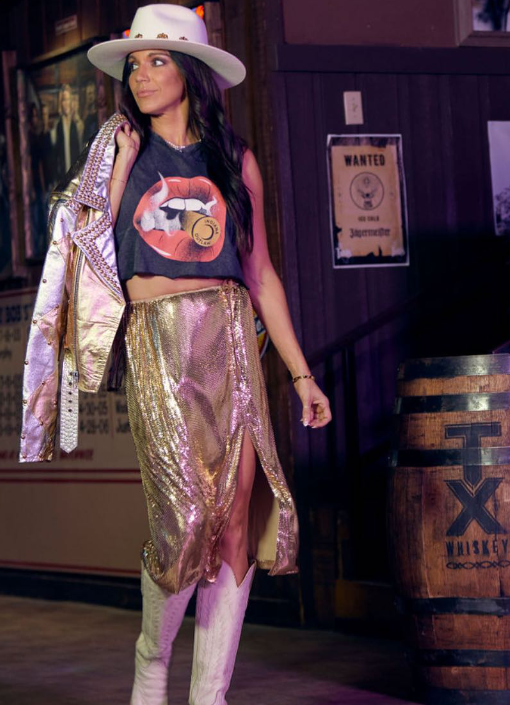 The Best Travel Hat Boxes for Modern Western Women
Western fashion has always been a staple in the world of fashion. One of the go-to accessories for Western fashionistas is a hat. Hats are not only trendy but also highly functional, especially when it comes to traveling. They help shield you from the sun and add flair to your look. However, finding the right hat box to travel with can be a challenge. Lastly, we've selected some of the best travel hat boxes from sleek modern to brown leather details for western women, so you can hit the road in style.
The Bendy Bag by Love From Yours
The Bendy Bag from Love From Yours is the perfect size for a single hat, making it a great pick for those planning to carry just one hat during their travels. The sturdy exterior made of high-quality faux leather keeps your hat in perfect condition, and it's also roomy enough so that you can store some extra accessories in it. The Bendy Bag also has a comfortable shoulder strap, which makes it easy to take your hat with you wherever you go.
The Hangover Hat Bag by Traveling Chic Boutique
The Hangover Hat Bag is lightweight, spacious, and easily accessible – everything a traveler needs in a good travel hat case. The unique hat box design allows you to store your hats upright without collapsing or crushing them because of the all over Eva foam. Plus, the bag's long shoulder strap can be adjusted so that it can be worn as a crossbody bag or on your shoulder for easy carry on.
The Hat Satchel by Chapman Bags
If you're planning to pack multiple hats, the Hat Satchel by Chapman Bags is the perfect pick. It features durable brass hardware and is made of high-quality water-resistant cotton twill. The bag boasts a spacious main compartment that can fit wide brim hats or fit three regular sized hats comfortably, and an additional compartment for your other accessories. Its sturdy build makes it the perfect solution for travelers who need extra protection for their hats.
The Rodeo Hat Box by Charlie 1 Horse
The Rodeo Hat Box by Charlie 1 Horse is for the traveler who has cowboy hats that are both stylish and practical. The sturdy hard case exterior, coupled with a plush interior lining to protect your hats' shape, provides excellent protection when traveling. The hat box has a comfortable removable shoulder strap and sleek design, making it the perfect travel companion for western women on the go.
The Satin Lined Hat Box by The Vintage Hat Box Company
If you're looking for a hat box with an old-fashioned touch, The Vintage Hat Box Company has got you covered with their Satin Lined Hat Box. The soaked box features a plush, satin lining, which helps protect your hats from scratches and keeps them in good shape. The hat box is spacious, and the box and lid are secured by two sturdy latches that lock the hats safely in place.
Choosing the best hat box for your travel needs is essential. You need to ensure that the hat box is not only spacious enough to accommodate your hats but also sturdy enough to protect them from damage. The travel hat boxes listed above are some of the best for modern western women. They offer the ideal combination of style, durability, and practicality to ensure that your hats remain your go-to accessory all through your travels. Happy travels!
Conclusion:
A travel hat box is a simple yet essential accessory for any hat lover who travels. It protects your hats from damage, keeps them clean and organized, and makes a fashion statement. When choosing a travel hat box, look for one that suits your hat style, trip needs, and personal taste. With the right travel hat box, you can ensure that your hats always look their best, no matter where your adventures take you.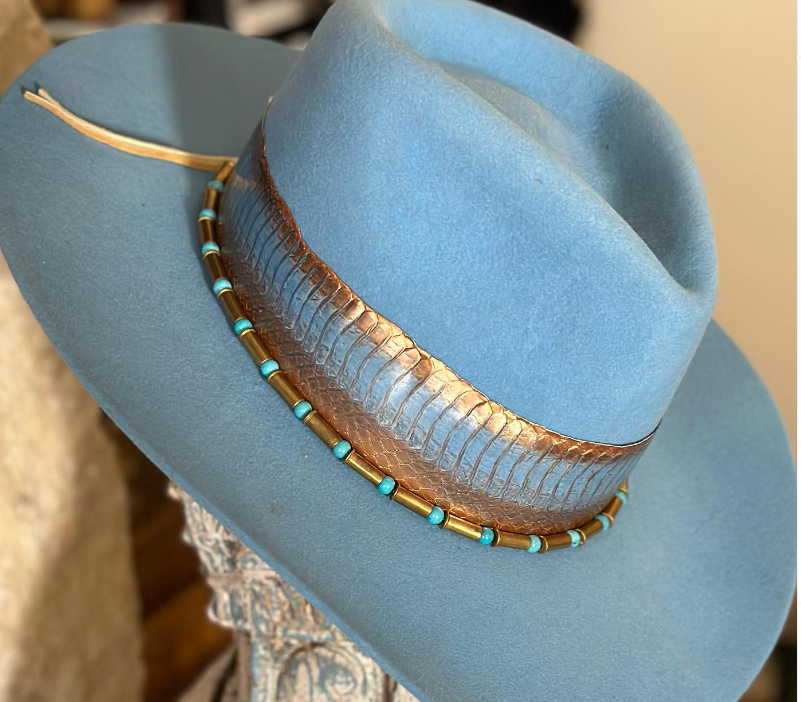 Topped Hats
So why not go ahead and get yourself one of these stylish travel hat boxes? Oh yeah, you would need a hat to put in it first! Topped Hats has you covered on that! With these stylish picks, you won't be disappointed.