News
Round Top Antique Show: Why You Should Visit The Fall Show
If you are a fan of collecting antique pieces or simply enjoy wandering around antique shops, this post is for you. Have you heard of the famous Round Top Antique Show?
Located in Round Top, Texas, this show has become a mecca for antique lovers from all around the world, most people call it Texas Antiques Week due to the week long fun they have at the Round Top Antiques Fair.
In this blog, we'll explore what makes the Round Top Antique Show so special and why you should add it to your must-visit list.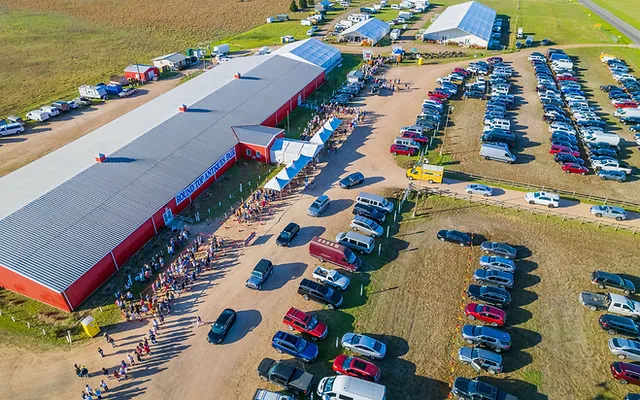 Exploring the Rich History of the Round Top Antiques Fair
The Round Top Antiques Show is the most renowned antique show in the United States. It has been in existence for over six decades and has attracted thousands of antique enthusiasts from all over the world.
The show is known for its diverse array of vendors, remarkable collections, and authentic historical artifacts. If you are a lover of history and antiques, the Round Top Antique Show is a must-visit event.
Origin and Early Days
The Round Top Antique Show was initially organized over 60 years ago by Emma Lee Turney. She was an entrepreneur with a passion for antiques. Emma started the show to complement her antique store, which she owned in Round Top, Texas.
The show was initially small, with just a few antiques displayed by local vendors. However, over the years, it grew in popularity as more vendors and enthusiasts participated. Today, the show covers over 25 miles with several locations for vendors to display their collections.
Growth and Stature
The Round Top Antique Show's popularity grew significantly during the 1970s when the number of vendors doubled to almost 200. Visitors came from all over the country to view the unique collections of antiques ranging from architectural artifacts to household items.
The show is now known for being the most extensive outdoor antique show in the US. The event attracts over 100,000 people from across America and all over the world. Round Top has become an important destination for antique dealers who consider it a prestigious opportunity to display their collections.
Impact on the Community
The show has a significant impact on the community in Round Top and the surrounding areas. It is an essential economic driver, with local stores, restaurants, and hotels seeing an increase in business. The event is also an opportunity for local artisans to showcase their work and gain exposure.
Inevitably, with any large event, the show has faced challenges over the years, including traffic congestion and noise complaints. However, the Round Top community has worked hard to make the event a success, and today it remains a highlight of the year for residents and visitors alike.
Modern Features
Today, the Round Top Antique Show has embraced modern technology to improve the experience for vendors and visitors. Vendors can utilize e-commerce platforms, making it easier for customers to purchase items even after the show has ended.
Event organizers have a robust website, advertising vendor information, and booth locations, making it easier for visitors to find what they're looking for during the event.
Social media also plays a significant role in promoting the event, with the Round Top Antique Show's Instagram account boasting over 19,000 followers.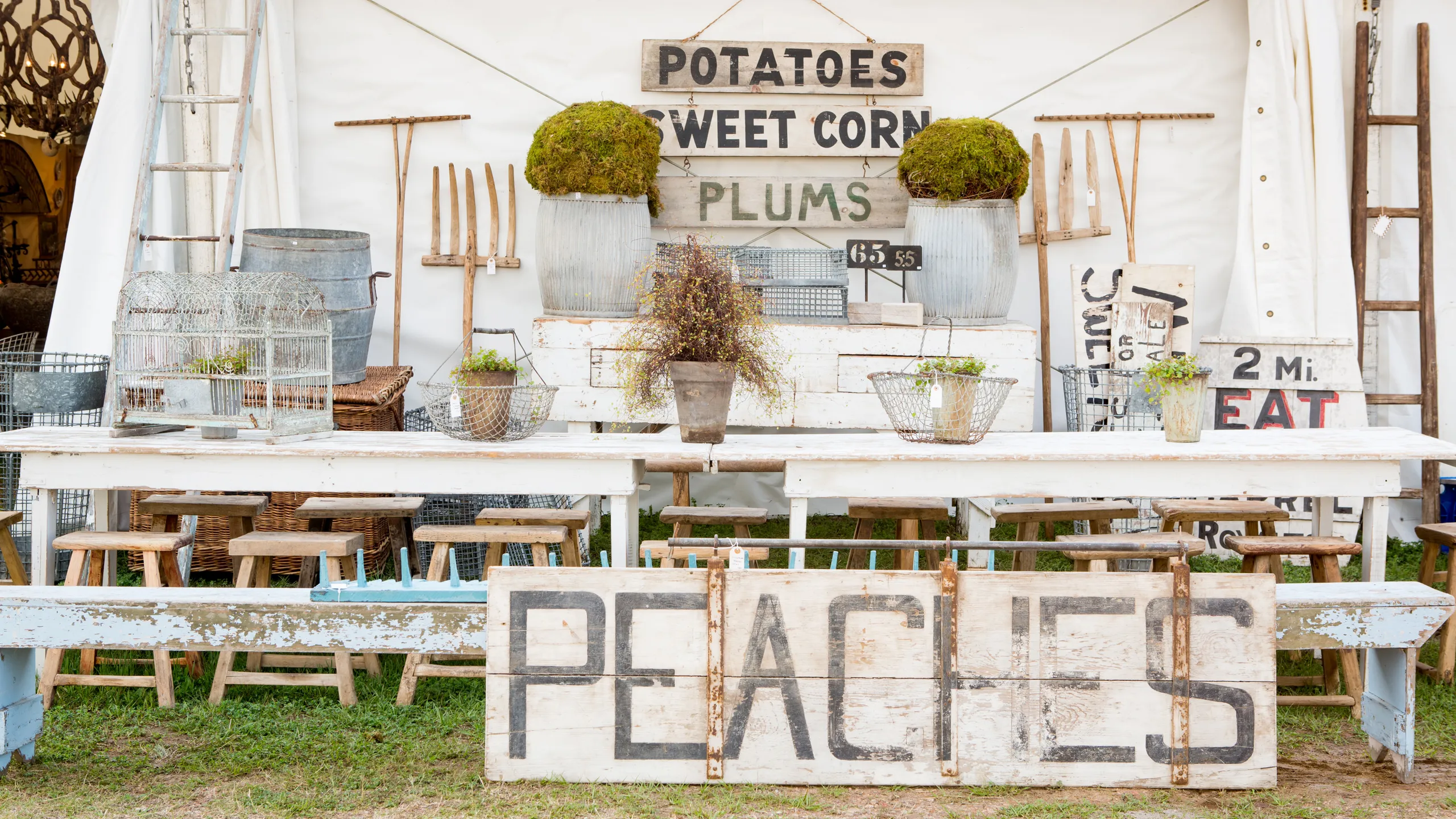 Get Ready for a Unique Experience at the Round Top Antiques Show
If you are a fan of antiques, then you surely don't want to miss the Round Top Antique Show. This event is a dream come true for those who are looking for rare and unique pieces of art, furniture, and decor.
Located in the small town of Round Top, Texas, this antique show is one of the largest in the country, attracting antique lovers from all over the world.
Biggest Antique Treasure Hunt
The Round Top Antique Show is a massive event. With over 350 dealers and vendors spread out over 26 miles, this event is popularly referred to as the "biggest antique treasure hunt" in the world.
You can expect to find everything from antique furniture, textiles, glassware to jewelry, and home decor. You can also find non antique related things like clothes, home decor, crafts, and pretty much anything you can imagine. Whether you are a serious collector or just looking for unique pieces to add to your home, the Round Top Antique Show has it all.
A Unique and Inspiring Atmosphere
One of the standout features of the Round Top Antique Show is the eclectic mix of antiques you will see on display. From antiques passed down from generations to carefully crafted artisanal pieces, the diversity of the collections is truly inspiring.
You will also get to meet some of the most knowledgeable antique dealers in the industry, who can give you insights into the history and significance of each piece you come across.
A Foodie's Paradise
The Round Top Antique show isn't just about antiques; it's also about food. From BBQ plates to farm-to-table delicacies, the food at the show is nothing short of exceptional.
You will find food trucks and restaurants offering delicious food options throughout the show. Make sure you take a break between antique hunting to indulge in some of the food highlights such as pie from Royers Pie Haven or fried chicken from the famous Round Top Cafe.
Enjoy a Small-Town Atmosphere
Round Top is a small town with population less than 1000 and the Antique Show serves as big event for the local community. The show even has local businesses participating so that way, you can visit stores and restaurants around the town.
People in the community are welcoming and friendly, making the experience feel more personal and enjoyable. You'll also have access to different venues ranging from small, quaint stores that sell antique decor and embellished apparel line to large tents that house several vendors.
Plan Ahead & Wear Appropriate Shoes
The Round Top Antique Show can be overwhelming with its 26-mile coverage so plan ahead, figure out what you want to see, and give yourself enough time for browsing.
Expect more walking throughout the event and wear comfortable shoes as you will be moving from one place to another while searching for your next antique treasure. Also be mindful that the weather can change in an instant, so make sure to pack clothes for every type of weather.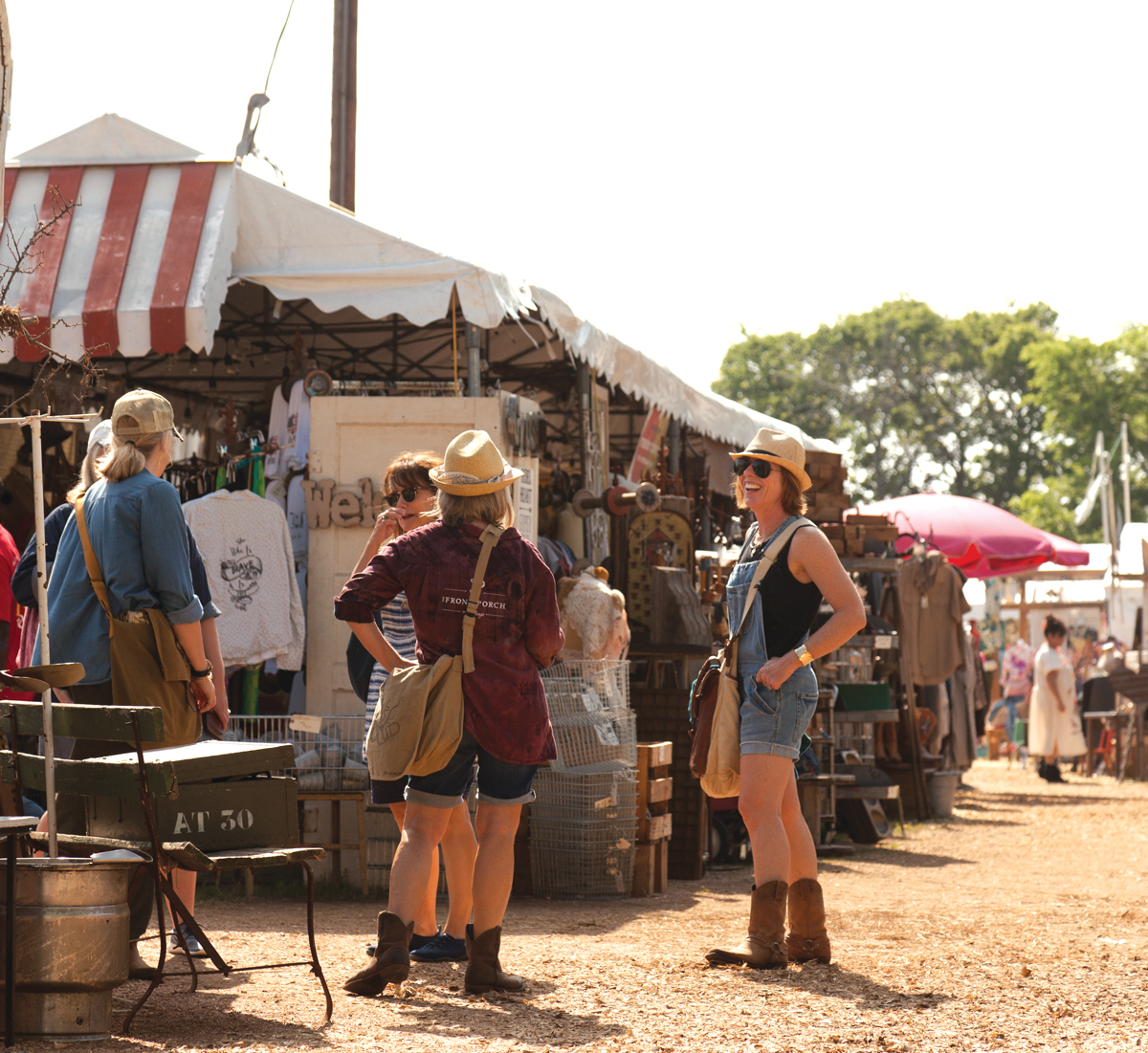 Venues at Round Top Antiques Fair
One of the most exciting parts about attending the Round Top Antiques Fair is the chance to explore its many unique venues.
Antique enthusiasts always flock to the spots that offer the best selection, but everyone has their favorite places to shop. And it's not hard to see why! With booths overflowing with treasures of all kinds, it's impossible not to be drawn in.
While some may gravitate towards the most dealers, others seek out the merchants who specialize in painted furniture. Whatever your preferences may be, there's no denying that the Round Top Antiques Fair is a great spot for finding one-of-a-kind pieces to add to your collection.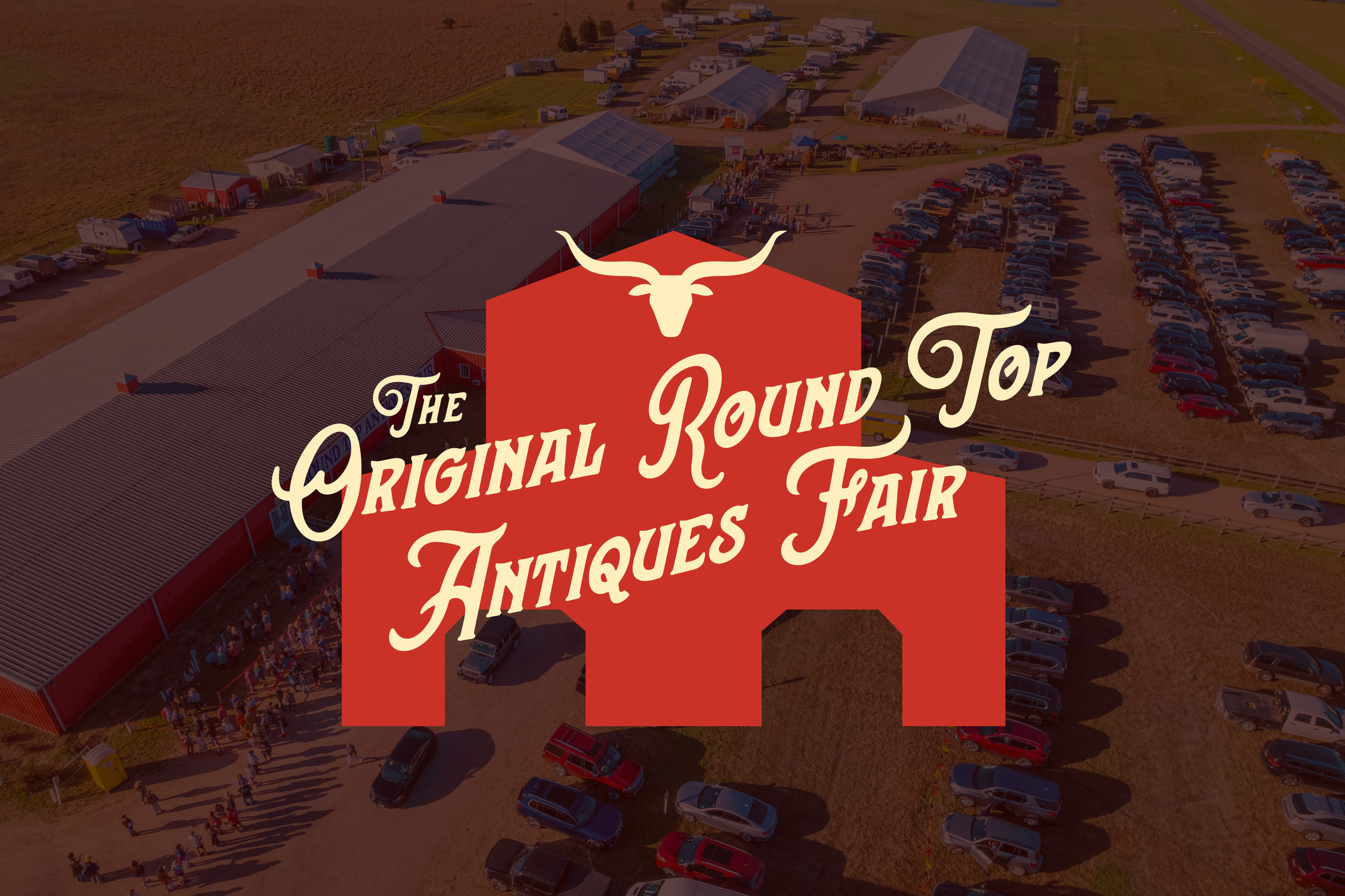 The Original Round Top Antiques Fair
The Big Red Barn
Discover a treasure trove of exquisite antiques, stunning jewelry, rare art, and more at this iconic building on Texas State Highway 237.
Step into a world of timeless beauty and find yourself surrounded by an eclectic blend of early antiques, English charm, American country elegance, and fine glass craftsmanship.
Indulge in authentic turquoise jewelry, browse through a curated collection of one-of-a-kind pieces, and immerse yourself in a truly extraordinary shopping experience. Explore this fully climate-controlled haven for antique enthusiasts and embrace the joy of discovery.
The Continental Tent
Discover the magnificent Continental Tent, conveniently situated near the South end of the Big Red Barn. Step inside this spacious, air-conditioned sanctuary and immerse yourself in a world of exquisite antique furnishings gathered from around the world.
The Annex
Discover a captivating collection of vintage, Mid Century Modern treasures and collectibles just steps away from the iconic Big Red Barn.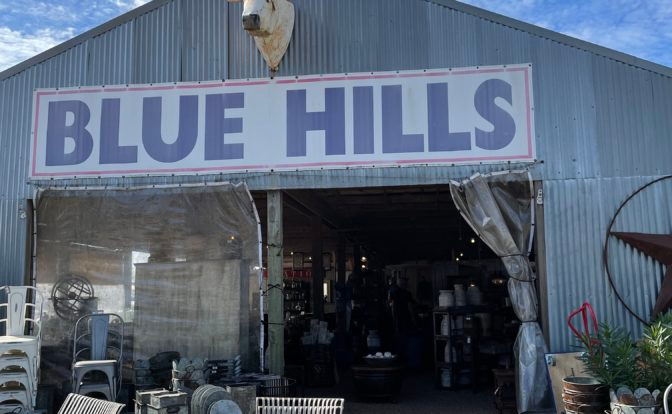 The Sister Venue: Blue Hills
Discover the enchanting treasure trove of Blue Hills, the ultimate antique venue. As a cherished gem owned and operated by the Layne Family, it has captured the hearts of interior designers and shoppers alike during the renowned Round Top Antiques Festival.
Immerse yourself in its rustic charm and picturesque pole barns; Blue Hills is an absolute haven for antique and vintage aficionados.
With the added perks of free entry, convenient free parking areas, well-maintained bathrooms, and easy access from Texas Highway 237, this sprawling twenty-six acre oasis offers an incredible 100,000 square feet of shopping space housing over 60 hand-picked vendors. Prepare to be captivated by a curated collection like no other.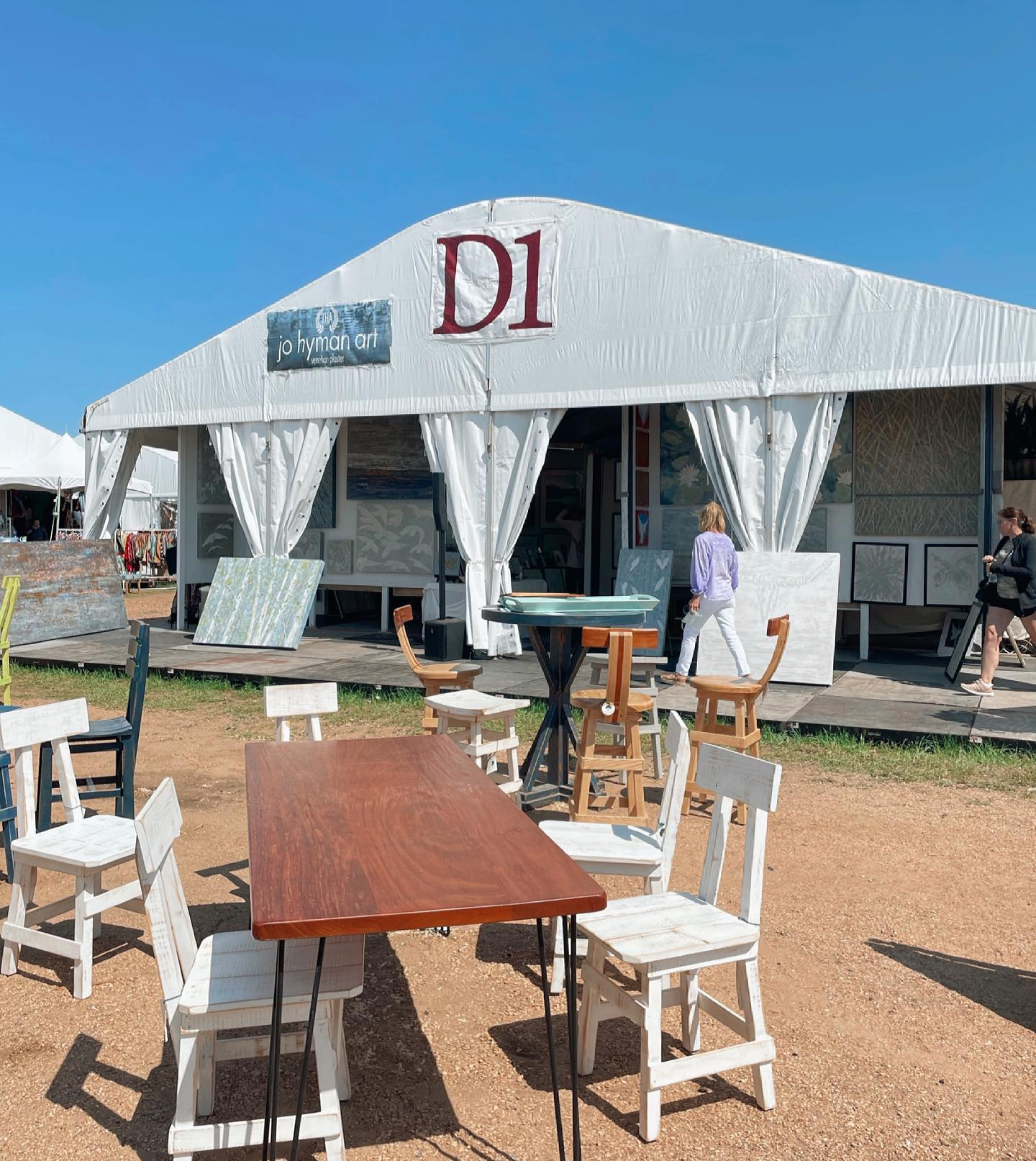 The Arbors
Experience the ultimate Antique Show and Festival at The Arbors in Round Top, TX. For the past two decades, this renowned venue has attracted world-class dealers from over six countries. Explore the 12-acre space filled with rows of pristine white tents, showcasing the best-of-the-best in European and American furniture, linens, industrial pieces, contemporary fine art, and more.
Get ready to shop an exquisite collection of hats, clothing, handbags, accessories, and jewelry. The Arbors offers an extravagant experience for both dealers and shoppers alike. Don't miss out on this diverse and knowledgeable event that brings the world to Round Top. What's even better? Topped Hats will be located here at the Fall Show coming up this October.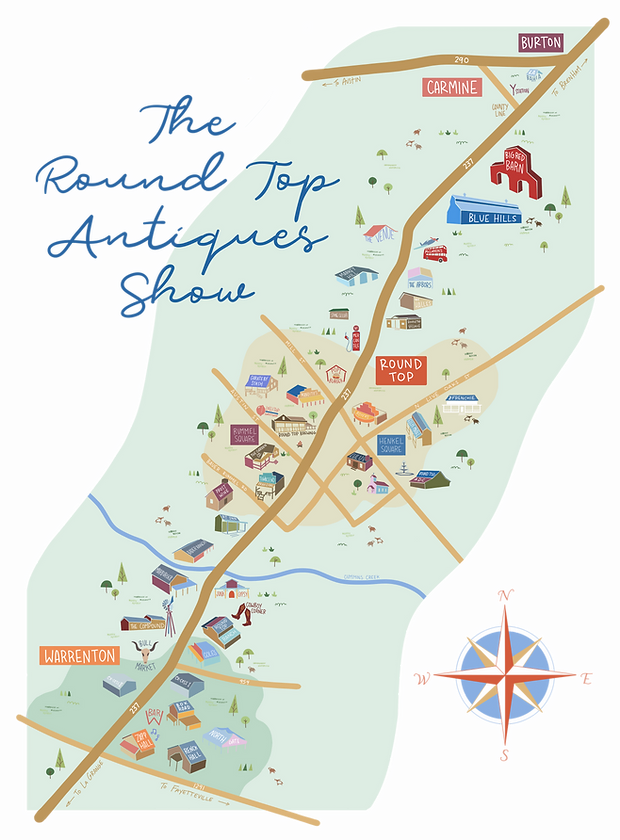 Other Favorite Venues
Marburger Farm

Market Hill

La Bahia

550 Market

The Halles

Bader Ranch

The Compound

Round Top Ranch

The Bull Market

Excess I & II

Cole's

Bar W Field

Northgate Field

Zapp Hall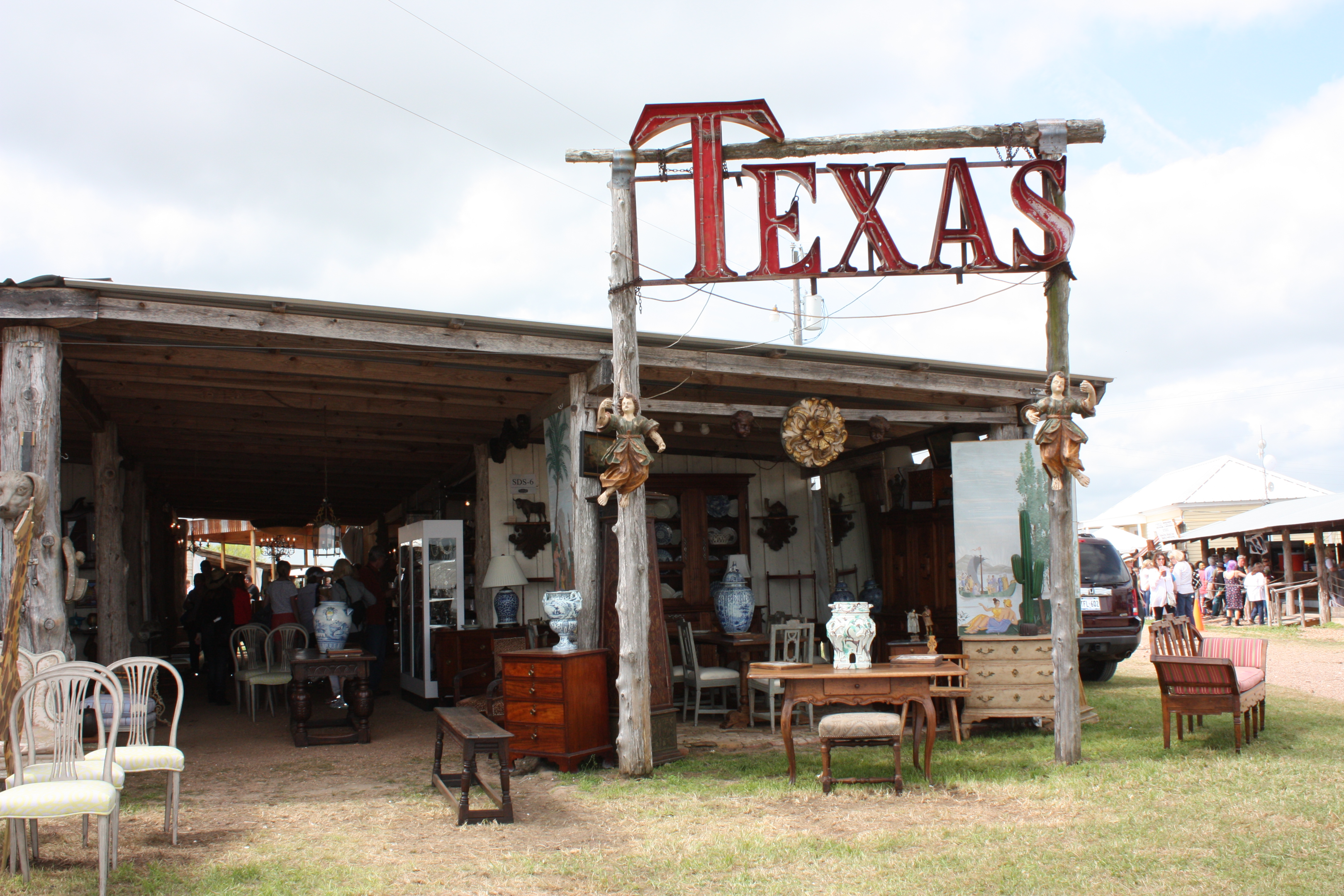 Tips for Preparing for Your Visit
The Round Top Antique Show can be a bit overwhelming and there's a lot to see. So to prepare, make a game plan, wear comfortable clothes and shoes, pack a water bottle, and most importantly, bring cash.
While many dealers do accept credit cards, it's always a good idea to have a wad of cash on hand for any unique or one-of-a-kind finds you simply can't resist.
Show Dates
Upcoming 2023 Fall Antiques Show: Thursday October 12th through Sunday October 29th

2024 Spring Antiques Show: Thursday March 14th through Sunday March 31st

Topped Hats
The Round Top Antique Show is a must-see event for antique enthusiasts and collectors alike. And this fall, there's one booth that you simply can't miss: Topped Hats, located at the Arbors.
Whether you're on the hunt for unique hats, one-of-a-kind accessories, or eye-catching custom hats, Topped Hats has something for everyone.
From the moment you step inside our booth, you'll be transported to a world of nostalgia and charm. So if you're headed to the Round Top Antique Show, be sure to make Topped Hats your first stop!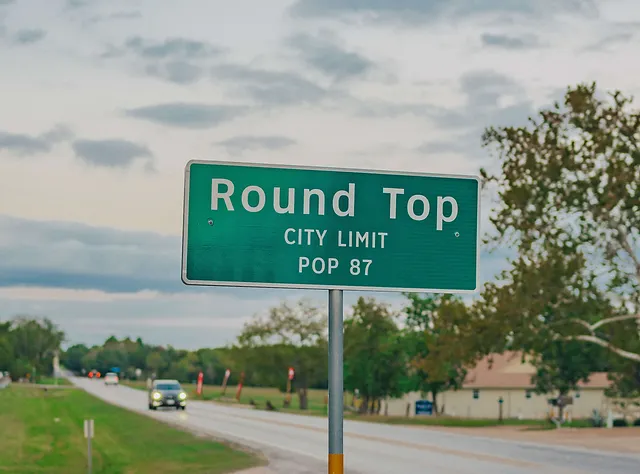 Conclusion
In conclusion, the Round Top Antique Show is a must-visit destination for antique collectors and enthusiasts from around the globe. Whether you're a seasoned collector or just enjoy perusing antiques, the show has something for everyone.
While there are plenty of year round vendors, during The Round Top Antique Fair, there are tens of thousands of people seeing hundreds of special vendors. With limited available lodging, make sure to book early!
From midcentury modern furniture to rusted Americana, you'll discover antique treasures that you never knew existed. So pack your bags, bring comfortable shoes, and head to Round Top for a truly unique shopping experience.